Arsene Wenger confirms contract talks with forward Theo Walcott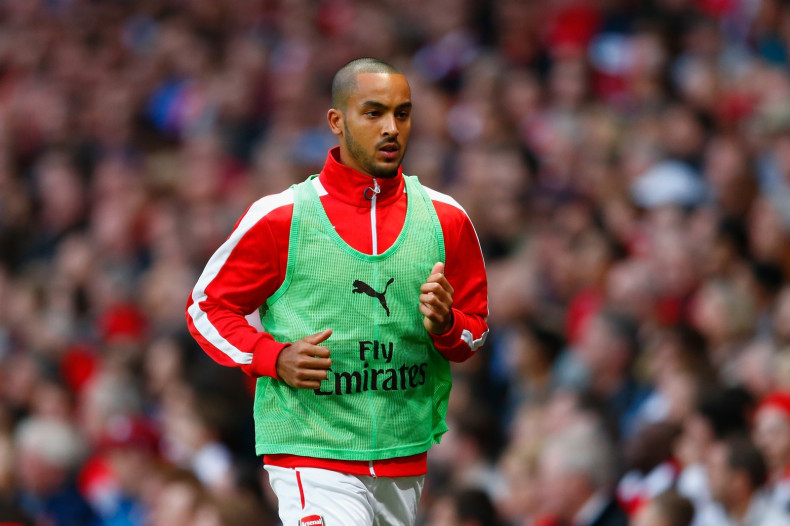 Arsenal manager Arsene Wenger has confirmed that the club have begun talks with Theo Walcott over a new contract and hopes that the forward will put pen to paper sooner rather than later.
Contract negotiations with Walcott and his representatives have never been easy as negotiations for the previous deal had dragged on for almost the entire season before the player committed his future to the club and the manager is hoping for a quicker solution this time around.
The England international will have one year remaining on his current deal at the end of the season and Wenger is keen for him to remain with the club and fight for his place in the team.
Last time around it was the former Southampton player, who had leverage over the club during the negotiations as it was imperative that the club held on to him following the departure of Robin van Persie to Manchester United.
But this time around it is the club who hold the upper hand, as he struggles to nail down a place in the starting XI due to the presence of Alexis Sanchez, Danny Welbeck and Alex Oxlade-Chamberlain ahead of him.
Walcott's progress was hampered due to a long-term knee injury that kept him out for a year and this has meant that he is yet to regain full fitness, which has seen him being used very sparingly by the manager.
The French manager, however, has made it clear that the forward is not guaranteed a starting place and believes that a player has to fight for his place at any big club in England or abroad.
"The first contacts have been established with the embassy! We will see how that progresses politically," Wenger said, as quoted by the Mirror.
"Walcott was difficult to convince (last time) and that's why it took us much time. We started very early with him but it was slow progress. He is very quick on the pitch but off the pitch not always," the Frenchman explained.
"I want him to stay and be a regular player and fight for his place but no matter where you go if it is a big club you have to compete for your place."
"We went to Manchester United on Monday - look at what they had on the bench. Look at what was sitting on the bench at Chelsea v Paris St Germain on Wednesday. That is part of the job," Wenger added.