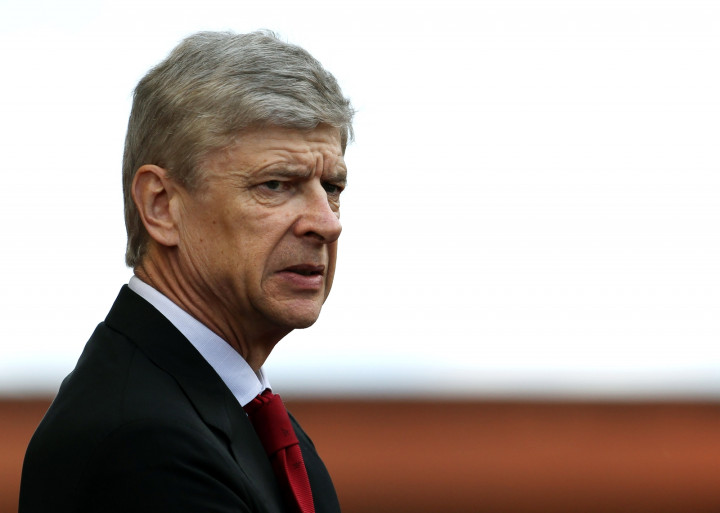 Arsenal boss Arsene Wenger is still awaiting news of the extent of Mathieu Debuchy's injury but has suggested 19-year-old Hector Bellerin will be called upon to deputise in the Frenchman's absence against Borussia Dortmund.
Debuchy, who joined the Gunners from Newcastle United this summer, suffered an ankle injury in the 2-2 draw with Manchester City on Saturday, prompting fears he will be ruled out for three months.
The Gunners are likely to have just three senior defenders fit for Tuesday's opening Champions League Group D encounter after Nacho Monreal failed to make the trip to Germany.
Wenger's options could be further shortened following confirmation that Calum Chambers is suffering from tonsillitis, although the manager believes the teenager has a "50/50" chance of featuring.
Ahead of the Gunners' meeting with Jurgen Klopp's side, Wenger confirmed the further blows to his side but does not envision a long-term problem despite his lack of options at the back.
"Monreal didn't travel," Wenger told a press conference ahead of Tuesday's group stage meeting at the Westfalenstadion. "And we have a little problem with Chambers but he should be alright.
"In defence we are in a position now when we do not want more [injuries].
"Hopefully we will have good news about his [Debuchy's] scan today. But we have Calum Chambers who can play in different positions, Monreal can play at centre back and Hector Bellerin who is now ready to play."
As the club await news on Debuchy's absence, Wenger also confirmed that Yaya Sanogo is struggling with a hamstring problem.