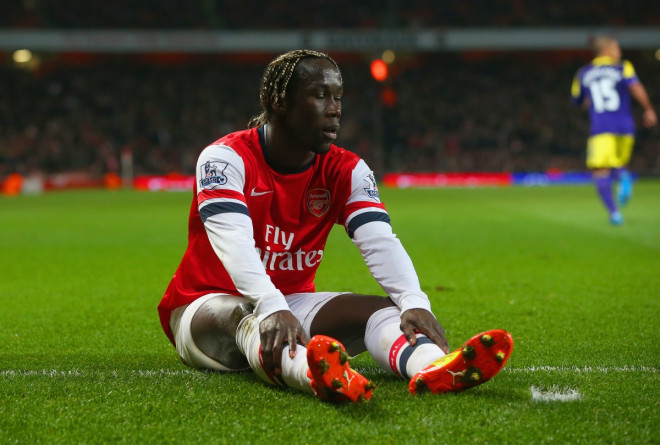 Former Arsenal striker Alan Smith suggests Arsene Wenger needs to take a step back from overseeing contractual issues at the club as Bacary Sagna edges closer to an exit.
Sagna is set to play his last game for the club against Hull City in the FA Cup final this Saturday having failed to agree a contract extension at the Emirates Stadium.
Arsenal have tied seven members of their first team squad down to new deals over the course of the season but have failed to make any progress with the full back, who will reportedly consider moves to Manchester City, Paris Saint Germain and Monaco in the coming weeks.
And Sky Sports pundit Smith believes Wenger must take some share of the blame for not securing the future of one of the club's most consistent performers.
"It's all about the money being offered and the money that Arsenal are not willing to offer him," Smith told Sky Sports Radio. "I think they have put forward a decent package but the Etihad (could be) offering more. Arsene Wenger does have quite an influence on these type of things and I don't think it is always a good thing.
"The manager manages the players and lets the board manage the financial aspect of it, and it's probably the easier way of doing it. But he's very hands on and decides how many millions he wants to pay for a player and decides whether they are overvalued or not
"It would be a blow, he's been such a fantastic player and so reliable; he's an 8 out of 10 every week and that's a precious commodity to have in your team."
Sagna, who has been an immovable object at right back since his arrival from Auxerre in 2007, has been free to hold talks with foreign clubs since the start of the year, but recent reports suggest Premier League champions City are now considered favourites to sign the French international.
The 31-year-old will have the chance to end his seven year stay in north London in style should Arsenal win their first trophy in nine years on Saturday after his manager insisted he had no qualms in naming him in his starting XI despite his imminent departure.