Arsenal legend Martin Keown believes Mesut Ozil is an 'expensive luxury' and does not know what he should be doing when not in possession. The German international came in for some criticism as the Gunners went down meekly against Chelsea on Saturday (4 February).
His prowess in possession is not in doubt, but Ozil's application off the ball has long been a bone of contention among Arsenal fans and Keown picked up on his lax attitude at Stamford Bridge. The former defender turned pundit believes Arsene Wenger, who pointed the finger at his players after the loss to Chelsea, needs to tell the 28-year-old exactly what he should be doing when he doesn't have the ball.
"After Saturday's defeat by Chelsea, it was interesting that Wenger said that senior players did not perform," Keown told The Daily Mail, quoted by The Evening Standard. "That is really unusual for (Alexis) Sanchez but Ozil becomes an expensive luxury when you are out of possession. Ozil does not know his role when Arsenal do not have the ball and it is the responsibility of the manager to tell him."
Keown was then asked if Ozil would be worthy of a place in Arsenal's 'Invincibles', the side that went a whole Premier League season unbeaten as they surged to the title. The former centre-back was part of that fabled side and was unequivocal in his response regarding Ozil's hypothetical inclusion.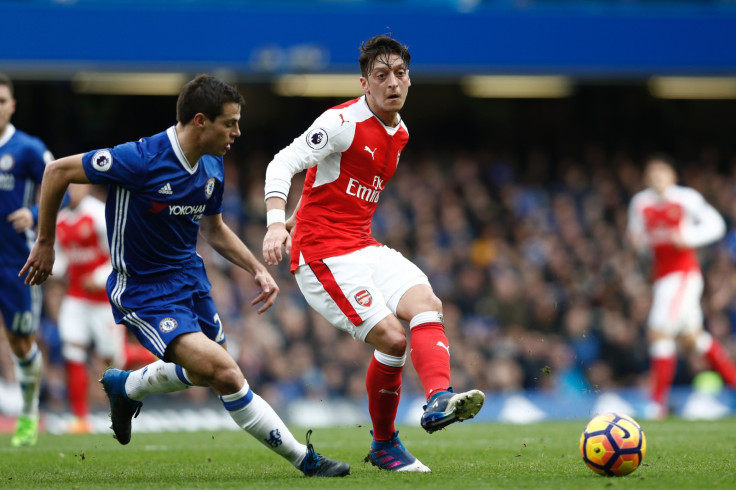 "Ozil would not get in," Keown added. "It would be a choice between Ozil and Dennis Bergkamp. Dennis played in the same position but he would start higher up the pitch and then drop. Ozil starts deep and you don't know when he is coming or going. We saw it against Chelsea — Sanchez is saying, 'Come on' but Ozil does not really want to go and press."
Ozil will hope he can respond to his critics on Saturday when Arsenal attempt to get their season back on track against Hull City at The Emirates Stadium.