Arsenal icon Thierry Henry still dreams of returning to his former club as manager one day but realises he has not yet done enough in the game to be considered a replacement for Arsene Wenger.
Wenger's current contract at the Emirates is set to expire this summer and the Frenchman has so far remained coy on his future in north London, over 20 years on from his arrival in English football.
Arsenal's 3-1 defeat to Chelsea on Saturday (4 February) leaves them 12 points adrift of the league leaders with another title challenge seemingly gone, increasing pressure on the Gunners' boss with sections of the club's support calling for him to step down.
After a brief spell coaching Arsenal's Under-18 side, Henry has stepped up his move into coaching and now serves as Roberto Martinez's assistant manager with the Belgium national team.
And while he admits the Arsenal job is still the dream, he admits he still has plenty to learn before he can be considered for such a role.
He told RMC: "I will not say no [to coaching Arsenal one day]. If I say no, I would be lying. I have to respect that there are people who are in place there already. I have not done anything as a coach [yet]," the Evening Standard report.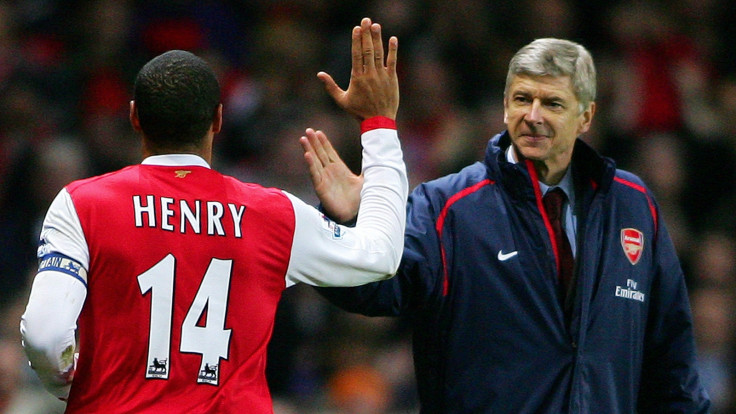 "What I feel for Arsenal is true and [I have felt it] for a long time. I'm not going to say it does not make me cold or hot. I think about it, but I'm far from it."
Henry left his role working with Arsenal's Under-18s last summer after Wenger felt the former France international could not devote himself fully to the role while still carrying out his duties as one of Sky Sports' most high profile television pundits.
As a player, Henry achieved legendary status at the club, winning two league titles and two FA Cups while becoming the club's all-time leading goal scorer during his first spell with the club between 1999 and 2007.