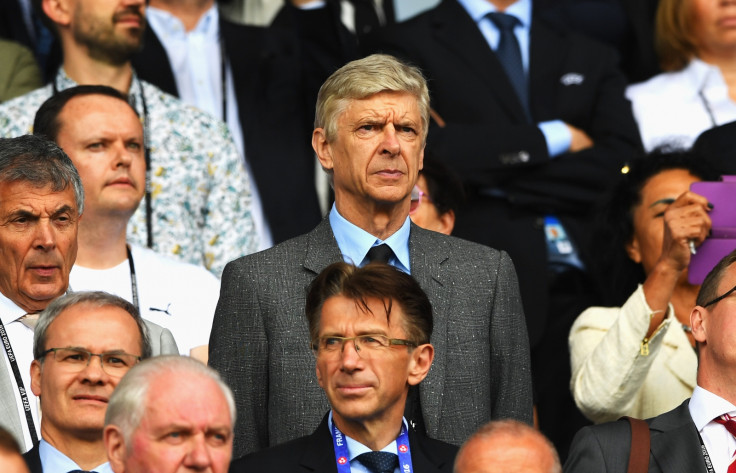 Arsenal manager Arsene Wenger is pleased to see all of his players have returned for preseason in good shape, insisting the days of some showing up overweight after their holidays are a thing of the past.
Arsenal's preseason begins on Friday 22 July with a friendly against RC Lens before the Gunners set off for the US. Trips to Norway and Sweden then follow before the club begin their Premier League campaign against Liverpool on 14 August.
And the Gunners boss is confident his side will be able to hit the ground running, having looked after themselves during their summer breaks.
"[The target is] to get them as fit as possible, and what has changed compared to 10 or 15 years ago [is that] the players come back basically fit today," he told Arsenal's official website.
There's no overweight players anymore, there's no players anymore who have not prepared or done his homework and you can start straight away with normal training. Before you had to dedicate two or three weeks first to get everybody to the stage where they can practise normally.
"[We want the players] to be as sharp as possible. Look at the schedule we have, it is a very difficult schedule and [we must] focus on the players who are here because they are certainly the players who will start the season.
Arsenal duo Olivier Giroud and Laurent Koscielny are unlikely to return to training until a week before the start of the new Premier League campaign, however.
Both players represented France in the European Championship final against Portugal on 10 July, ending in heartbreak for Les Blues after an extra-time winner handed Portugal their first major international honour.
A week earlier, Alexis Sanchez was in action for Chile, faring better than his French teammates in helping his country retain their Copa America crown. Aaron Ramsey and Mesut Ozil also had lengthy international campaigns, reaching the semi-final stage of Euro 2016 with Wales and Germany respectively.
All of those involved in international campaigns have been given four weeks off to recover physically and mentally from their summer campaigns, suggesting Giroud and Koscielny in particular may not be ready for the start of the season.
"You consider the rest time because France had a long, long go and I believe that they need four weeks' holiday because they need to recover from that," Wenger said.
"It takes you two or three weeks to regenerate... to recover completely, and they need to come back with hunger. That disappointment to lose a final, it takes some time to recover from that.
"I believe the club benefits from [our players'] experiences at the top level, and the mental experiences as well that they have gone through with such a huge pressure. Of course in the longer term you benefit from that."