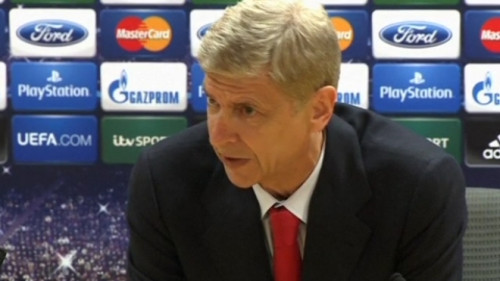 Arsene Wenger has confirmed that Arsenal will not make a second bid for Yohan Cabaye after missing out on the Frenchman last summer.
The Gunners had made a £10m bid for the midfielder earlier in the season which was shrugged off by manager Alan Pardew. The north London club then went on to sign Mesut Ozil from Real Madrid for a record fee of £42.5m and the 64-year-old believes that he has an overload of options in the given position.
The likes of Aaron Ramsey, Jack Wilshere, Mikel Arteta, Mathieu Flamini, Santi Cazorla, Tomas Rosicky and Ozil are all capable of playing through the middle and Wenger is likely to look at options up front in January where they are slightly short.
"No, we don't look for midfielders. Today we did not have [Mesut] Ozil, we did not have [Aaron] Ramsey who stayed at home, but we still had three good midfielders and I still had Arteta on the bench so there is no real need in there," Wenger told www.arsenal.com.
The Gunners managed to take three points at St James's Park, beating an in-form Newcastle team 1-0 while having the likes of Thomas Vermaelen, Nacho Monreal, Alex Oxlade-Chamberlain, Ramsey and Ozil all out for the game.
Lukas Podolski was on the bench alongside Arteta, but the Gunners rode on the back of a brilliant performance by Wilshere and company to secure their position at the top of the table. Wenger was quite appreciative of the performance and expects the Gunners to challenge for the title.
"Look we believe in ourselves and we are determined to give our best absolutely and to turn back on this season at the end and think we have given our best. I hope it will be enough of course but it's a long way to go - it's too early to say that."
"We've come out of very difficult games. We played Everton, we played Man City, Chelsea, at West ham, at Newcastle and we dropped some points but I felt it was more down to the heavy schedule and short recovery time we had than to the difficulty of the games. But we have to show it on the pitch and that's what we tried to do," he concluded.