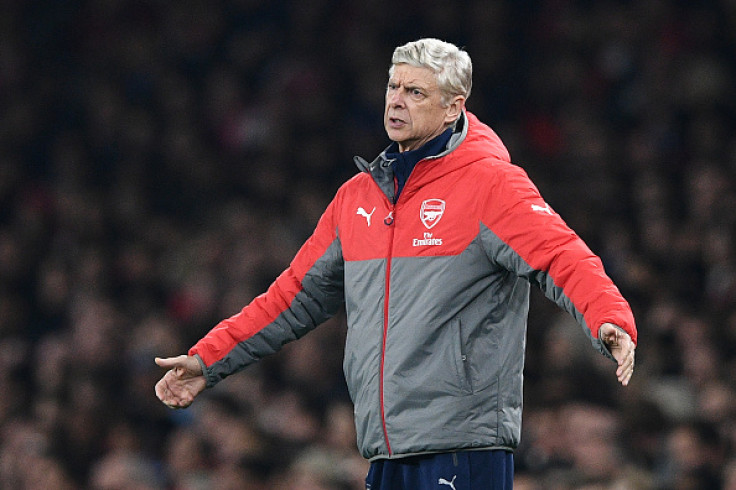 Arsene Wenger was at odds to explain his team's lack of potency in terms of their attack against Manchester United on Saturday (19 November). Arsenal had just one shot on target during the course of the game from which they scored to snatch a late draw against the Red Devils, but apart from that they were unable to create any clear cut chances in the game.
The Gunners were expected to trouble United ahead of the game, owing to their superior attack and the latter's problems in defence. But Jose Mourinho's team defended collectively and made sure Arsenal were not given time on the ball to play their regular quick passing game, and despite dominating possession they created their first chance in the 89th minute through which Olivier Giroud levelled the game with Juan Mata having scored the opening goal with 20 minutes on the clock.
The French manager is unsure if it was fatigue resulting from the international break, where a number of players returned only two days prior to the game or if it was a mental block owing to the past record at Old Trafford. Arsenal have not won away to United in a decade.
"I don't know, it's difficult to say. Maybe it's the mental block here because for a while it didn't go well for us. Was it a bit of fatigue after the international break? I don't know. Some players came back late on Thursday and we travelled on Friday morning to play on Saturday morning. It's short but I don't think it's an explanation. Manchester United defended very well as well," Wenger said after the 1-1 draw, as quoted by Arsenal's official site.
Mourinho believes that United were denied a penalty in the first-half after it looked like Nacho Monreal had made contact with Antonio Valencia, but Wenger agreed with referee Andre Marriner's decision not to award a spot kick. The Frenchman also refused to criticise the official with regards to the possibility of Matteo Darmian receiving a second booking for his studs-up challenge on Carl Jenkinson, just after he had got a yellow for tripping Theo Walcott after the forward had evaded his marker on the right flank.
"I didn't feel it was a penalty but don't be surprised by that. Mourinho's view will be that it was a penalty so don't be surprised by that.
"That's the referee's decision. It was not an easy game to referee because there were a lot of challenges. Overall I thought it was a fair game," the French coach explained.