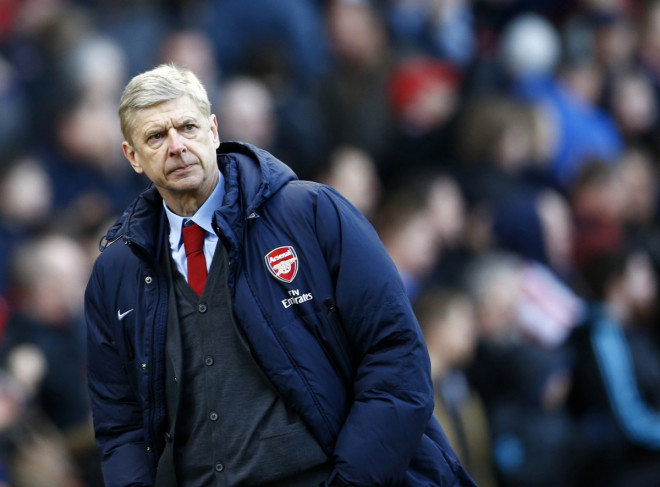 Arsene Wenger will not deviate from his philosophy of nurturing Arsenal's young talent in his attempt to build a title winning squad.
The Gunners' bid for the Premier League title has faded in recent months as injuries to key players have seen them fall away from the chasing pack, leaving the club in another scrap for fourth place with Everton closing in on them.
The Telegraph report the manner in which Arsenal have fallen off the pace has reinforced the board's intention to entrust Wenger with a sizable transfer budget to address the shortcomings that have befallen them this season, a precedent set last summer when the club broke their transfer record to bring Mesut Ozil to the club.
Although the club will be expected to match the ambition of Manchester City, Chelsea, Liverpool and Manchester United in the transfer market, the Arsenal boss insists he will not abandon the principles he has relentlessly preached during his time in north London.
"They (academy graduates) think the club has given them a chance so they want to give something back as well," Wenger told the club's official website.
"It has to work both ways, but we want to be the ones who give a chance. It's one of the values of our club. We want to be very successful without neglecting the need to give a chance to people. I want it to be a part of our tradition and I also want to develop a spirit inside the club that makes the young players be faithful to this club.
"It's a big mental test for the (young) players because you see how they resist stress, how they can deal with the pressure and how they can be committed in a very demanding environment. These kinds of qualities you discover only when you play the players.
"Of course, it's an early test that not everybody can take on. Some fail, but the strong ones just feel they belong there. They are not at all surprised that you give them a chance. In fact they are more surprised that you did not do that earlier! So when they have the chance, they think 'Finally, he saw the obvious situation and at least now I can show how good I am.'"
Arsenal have taken just two points from their last three games with an in-form Everton now just three points behind them. The Gunners travel to Goodison Park this Sunday in a game that could see Roberto Martinez's side climb into the final Champions League spot.