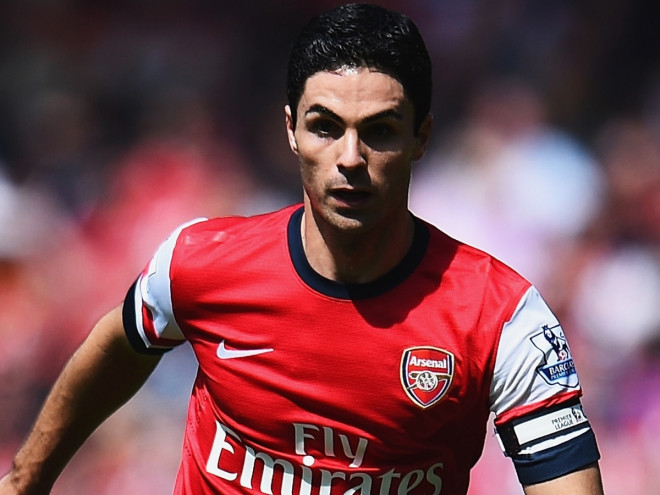 Mikel Arteta has revealed that Arsene Wenger's team talk after the end of the first half changed the game for Arsenal as they pushed on to win the FA Cup.
The Gunners were 2-0 down within the opening 12 minutes and could have conceded another if not for Kieran Gibbs' timely clearance from the line when Hull City were at their peak.
However, Santi Cazorla's brilliant free kick right before the 20th minute mark halved the lead for the Tigers as Arsenal equalised in the second half through Laurent Koscielny. They went on to score the winner through Aaron Ramey who slotted home a dexterous back heel by Olivier Giroud.
Arsenal were on the verge of breaking down after the setback in the opening few minutes but showed immense character to come back from the deficit and end their nine-year wait without a trophy.
Arteta has praised Wenger for his belief in the squad and his team talk which benefitted them in the long run.
"The manager's speech at half-time was brilliant. [He told us] to keep believing in how we should do it and keep performing," Arteta told www.arsenal.com.
"He told us to stay calm. We had done the most difficult thing, which was to score the first one [after going two down] so now the game was open, we had plenty of time to do it, we could not rush it. It was brilliant, I think the lads continued to play and we showed a lot of experience and composure. I'm really happy, it's a happy day.
"I'm glad overall for the players because they deserve it, for the manager and for the club in general and the fans.
"This club has got every resource to do better than what we've done in the last nine years so hopefully we can build from here. We've got some young talent with a lot of experience at their age. So to get through these moments is going to be very important for their careers," he concluded.