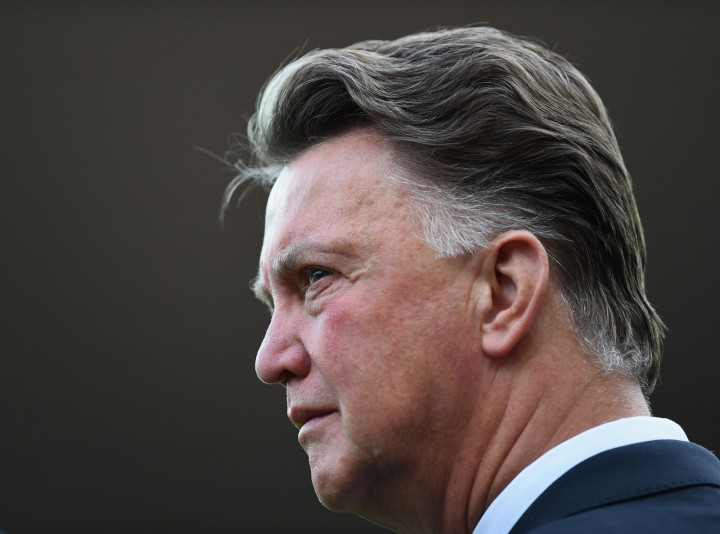 Manchester United will have to contend with attempting to improve their squad in the final days of the summer transfer window in the knowledge Juventus midfielder Arturo Vidal and Fiorentina winger Juan Cuadrado are both unavailable.
Vidal and Cuadrado have been constantly linked with a move to Old Trafford this summer since starring at the World Cup in Brazil but United's interest has yet to be substantiated.
And on the eve of the start of the new Serie A season, both players' clubs have confirmed their star assets will remain in Italy, leaving United to search for alternative targets with just over 72 hours of the window remaining.
Juventus coach Massimiliano Allegri told a pre-match press conference before the season-opener against Chievo: "[Vidal is] a fundamental player for Juve and he will stay with us. He feels good and is training. His knee must be managed and he will start as a regular."
The Chile international then corroborated the claim by writing on Twitter: "Ready to start the championship! 100% let's go Juventus !!!!!"
Meanwhile, Louis van Gaal's hopes of improving United's wide options, which he heavily criticised earlier in the summer, have taken a substantial blow with the news that Cuadrado, who contributed four assists and one goal for Colombia during the World Cup, will also remain in Italy.
Fiorentina owner Andrea Della Valle said: "I can say with certainty Cuadrado is staying. It's a big present for the city. I hope it's the strongest Viola of the Della Valle era."
Despite spending in excess of £130m on four players during the off-season, United are being urged to move again before the window shuts on 1 September, with the onus on adding to a defence that has lost Nemanja Vidic, Rio Ferdinand and Patrice Evra.
Van Gaal has, however, distanced himself from making significant signings during the twilight of the summer window and suggests the major activity at United on deadline day could surround players leaving the club.
Tom Cleverley, Shinji Kagawa, Javier Hernandez and Danny Welbeck are all being linked with moves away after Van Gaal told a host of first-team players they were surplus to requirements this season.
But regarding new players coming in, Van Gaal said executive vice-chairman Ed Woodward would lead United's pursuit of new players on deadline day.
"I don't know about transfers between now and Monday because I am not the one who can choose," Van Gaal explained.
"I give my opinion and the player can do what he wants with that opinion. Of course, I shall say which players I want [to sign] and which are better to leave but Ed [Woodward] is handling the transfer market. I don't interfere in that process.
"Before I started, I said that I shall give every player a fair chance and I have done that. The players that were not in the United States played against MK Dons [in the Capital One Cup on Tuesday night].
"I have given players a chance before 1 September to move or not. It is their choice. I have always said that. I don't think it was good if I came as manager and wanted 11 new players. I have given the players a chance here."