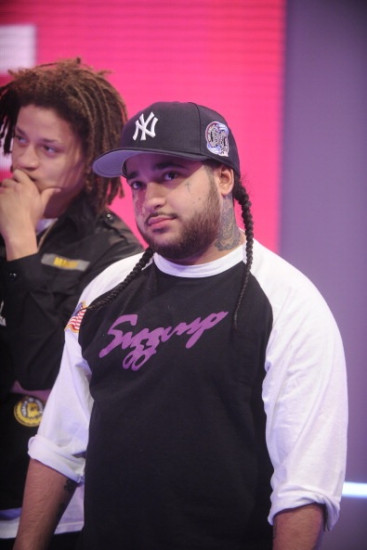 US rapper A$AP Rocky has led the celebrity tributes following the death of his 'brother' A$AP Yams.
Yams, who was the creative force behind one of the most successful hip hop collectives in modern times, died on 18 January. He was 26 years old.
News of his sudden death was confirmed on the official A$AP Mob Twitter page with the message "RIP @ASAPYAMS."
In a touching post on Instagram, A$AP Rocky shared a snap of Yams alongside the caption: "RIP YAMS, I LOVE YOU BROTHER."
Born Steven Rodriguez, Yams grew up in Harlem were he founded the A$AP Mob with fellow New Yorkers A$AP Bari and A$AP Illz in 2007. In 2008, the trio met and nurtured A$AP Rocky, one of hip-hop's most promising young stars. By 2011, the group had signed major label deals and Yams became the owner of A$AP Worldwide records.
Back in 2013, Yams described Rocky as the Skywalker to his Yoda.
"Rocky's like Luke Skywalker and I'm Yoda," he told the New York Times. "We wanted to become big, but we didn't want to do it by hopping on somebody else's wave. We wanted to come in the game with our own wave."
Although Yam's cause of death has yet to be confirmed, there is widespread speculation that he died from a drugs overdose.
The rap mogul, who had struggled with drugs, entered a rehab facility in July 2014 to help curb his addition to codeine and Xanax. However, his last tweet posted on 16 January suggests that he may have relapsed.
In a statement, RCA Records wrote, "All of us at RCA Records are shocked and saddened to hear of the death of A$AP Yams. As one of the creative forces behind A$AP Worldwide, Yams' vision, humour and dedication to the members of A$AP Mob will always be remembered. We extend our heartfelt condolences to his family and friends."
Meanwhile, other stars including Drake, Mac Miller and Azealia Banks reacted with shock and disbelief.