Asda Launches £60 3D-Printed Selfie Service for UK Shoppers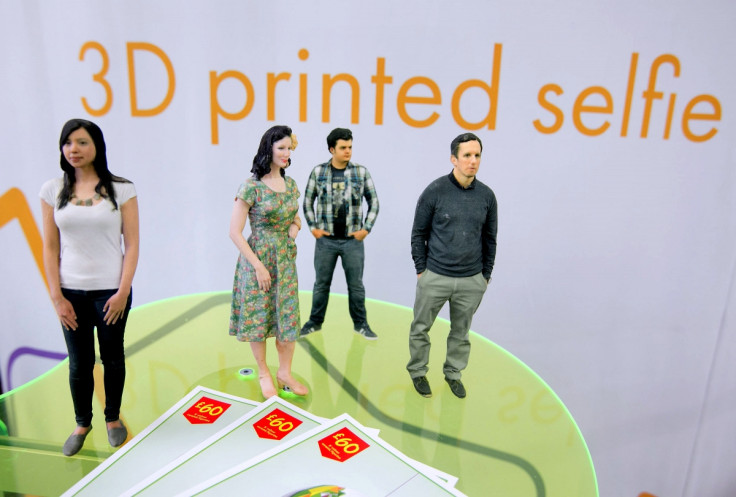 UK supermarket chain Asda is jumping on the 3D-printing bandwagon in a really big way – they're offering eight-inch figures of shoppers constructed using 3D body scans and a big 3D printer.
In order to purchase your very own mini-me, customers just have to walk into the Shapify booth and pose for 12 seconds.
Using pioneering full-body 3D scanner technology by Artec, a 3D image is instantly captured of the customer's body, complete with facial expression and whatever clothes and accessories they're wearing at the time.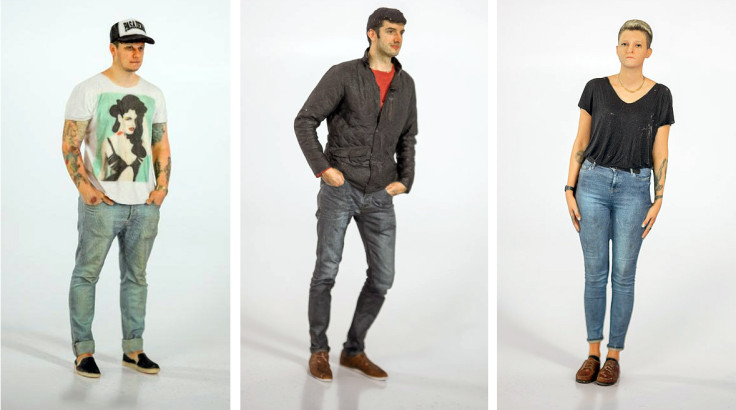 The image is then processed and sent to the ZPrinter 650, a photo-realistic 3D printer by 3DSystems. An eight-inch tall figure is printed out using layers of ceramic powder and customers can pick up the model a week later.
The technology is not cheap, however – each figure will set you back by £60 ($102), and for now, the 3D scanning booth is only available at the Trafford Park store in Manchester, although Asda hopes to bring the service to other stores by early September 2014.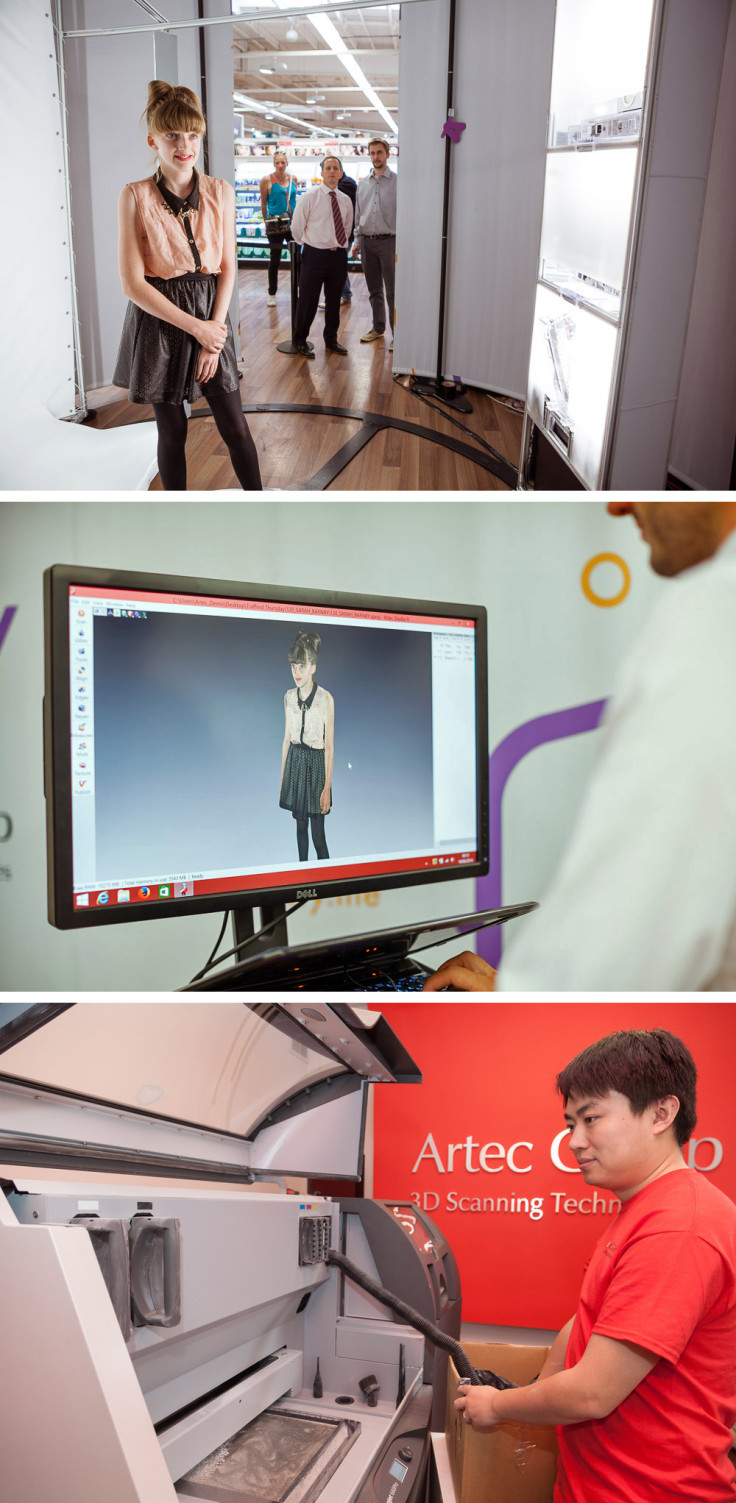 The 3D scanning process - a customer gets scanned by the 3D scanning booth, then the image is processed and sent to a 3D printer to be printed out in ceramics
Artec
Artec says that the full-body 3D scanner is the first of its kind in the world. Previously, Asda trialled making the figures using 3D hand-held scanners at its stores in York and Edinburgh.
This method takes between 10-30 minutes to scan a customer while post-processing of the image takes up to three hours, but the 3D scanning booth is done in just 12 seconds and post-processing is automatic.
Asda is anticipating a big craze for high quality mini-me figures and suggests that customers come back wearing other outfits such as wedding attire, graduation robes or even fancy dress so that they can have a figure that is completely unique.
The scanner is built to scan anything that can fit within a height of 2m and a width of 1.5m, and as long as the object isn't too shiny and stands still.
This means that up to two people can be scanned, and children are welcome to bring toys they would like to have with them in the final likeness.
While this 3D-printed miniature figurine service is the first of its kind in the UK, a similar service is on offer on the internet that featured in "The Cooper/Kripke Inversion" episode of TV sitcom Big Bang Theory.
A US-based company called That'sMyFace.com will let you either put your face onto a plastic toy action figure or create a custom action figure – you just have to send them front-facing and side-facing images of yourself.
You can choose what clothes and accessories you would like your toy to come with and prices start from $75 for a 4-inch figure, to over $200 for a 12-inch personalised action figure toy.
© Copyright IBTimes 2023. All rights reserved.