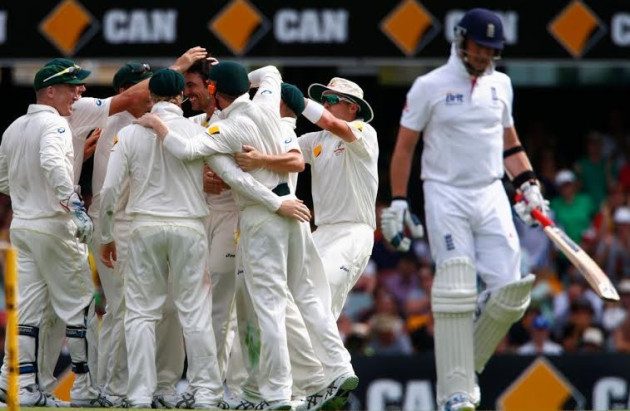 Australia are closing in on their first win over England this year as they end day two of the first Ashes Test in resounding fashion.
The hosts ended the day on 65 for the loss of no wickets and have taken their overall lead to 224 runs with David Warner(45*) and Chris Rogers(15*) on the crease at the close of play. This has been a day to remember for the Aussies and the pair will look to build on their brilliant performance and come back rejuvenated for the third day.
The day started with Australia being bowled out at 295 runs with Stuart Broad being the pick of the bowlers for England, taking six wickets while giving away 81 runs. Brad Haddin top scored with 94 and along with the tail put in a respectable total on the board.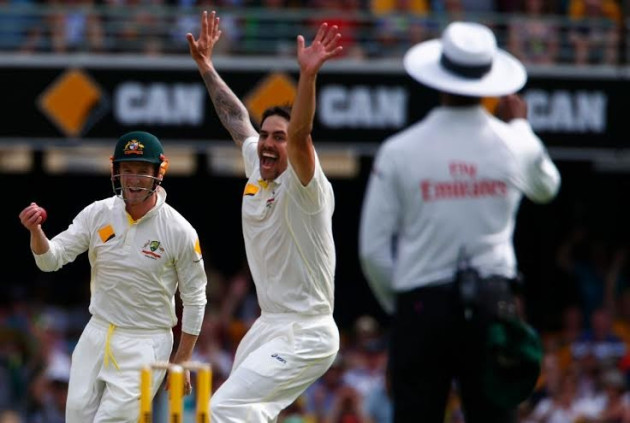 In reply, England started their innings well and were 82 for 2 at one point in the game. Alastair Cook(13) and Jonathan Trott(10) were the first to depart while Michael Carberry(40) held the innings at one end.
However, a blitzkrieg spell from Mitchell Johnson and Nathan Lyon opened the floodgates and instigated a major slide for the visitors. England lost six wickets in 10 runs and were in dire straits until Broad gave the innings some respectability with a score of 32. England finished the innings at 136, trailing Australia by 156 runs.
For the hosts, Johnson was the pick of the bowlers with four wickets while Tyan Harris and Peter Siddle contributed with three wickets. Lyon put on a good partnership with Johnson and worked his way into the wickets column.
The third day will be a deciding one for England, who have to get their acts together if they have to have any chance of making a game out of this match.