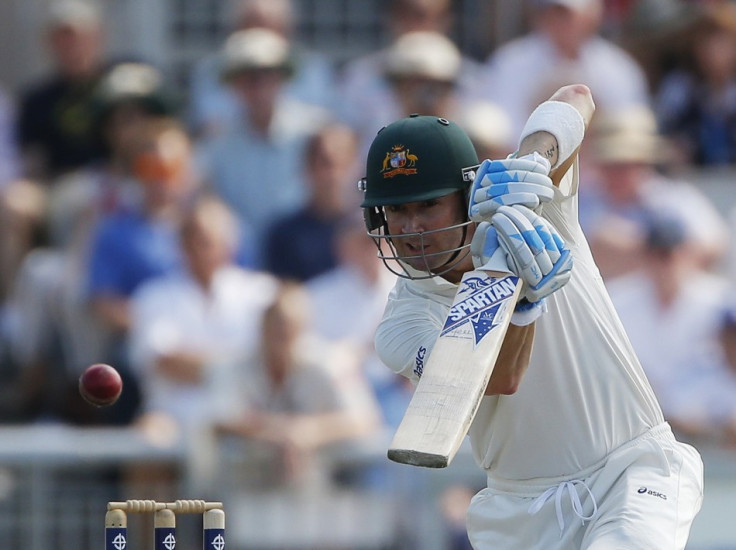 Australia proved there is still life in their fight to retain the Ashes on the opening day of the third Test in which the afternoon was marred by yet another controversial umpiring decision.
A first century of the series for the Aussies from Michael Clarke (125 not out) helped the visitors close day one 303 for 3 at Old Trafford, but all of the attention will inevitably be on an error from the Decision Review System that saw Usman Khawaja wrongly judged to have nicked a ball from England's Graeme Swann, despite video replays suggesting otherwise in a decision that triggered the indignation of Australian prime minister Kevin Rudd.
There were early signs that the tourists' luck might be turning against an unchanged England line up after Kevin Pietersen was passed fit.
After winning the toss for the first time in the series Shane Watson and Chris Rodgers got off to a sharp start as the latter reached his half century from only 49 deliveries. Watson (19) however would leave shortly after when Tim Bresnan found the Aussie batsman's outside edge allowing skipper Alistair Cook to make an easy catch at the first slip.
Two nil-down after the opening Tests of the series, Australia could ill-afford any bad luck, but they received it in abundance shortly after. Khawaja was given out for one by on field umpire Tony Hill who judged the batsman to have edged Swann to wicketkeeper Matt Prior.
Khawaja rightfully asked for the decision to be reviewed, but despite Hot Spot technology seemingly being in favour of the visiting batsmen's view, television umpire Kumar Dharmasena remarkably upheld the decision.
Khawaja was the second man to go, and after lunch opener Rodgers continued to improve on his performance at Lord's, claiming an 84 for the afternoon until a tempting throw from Graeme Swann trapped Rodgers leg before wicket.
Playing a true captain's innings, Clarke performed masterfully upon his introduction, maintaining a dominating partnership with Steve Smith (70 not out) as the skipper led Australia to an impressive opening day.
Smith was perhaps lucky to end the day still in pads after Stuart Broad's delivery appeared to have caught the Aussie lbw, only for umpire Hill to ignore the England protests.