After coming back to the Australian side for the fourth Ashes test at Old Trafford, Steve Smith once again showed his class with a magnificent century. As we speak, he is still unbeaten and is destroying the patience of English bowlers. This is the Australian maestro's third century in five innings that he played so far in this tour, with two half-centuries as well in his name.
Currently, as the second day's play is going on, the England bowling line-up is yet to find the key to dismiss the world no. 1 test batsman. It seems that all the tactics that British captain Joe Root is bringing to the table, is failing.
During the second innings of the second Ashes test at Lord's, England fast bowler Jofra Archer's well-aimed bouncer hit Smith on his helmet. It caused a concussion, resulting in his surprise exit from the ground. The Australian team management didn't want to take any risks with their star batsman so Smith was rested for the third test in Headingley. The Australians were close to clinching the Ashes when England star Ben Stokes charged his way to resurrect his team out of the jaws of a humiliating defeat. The series is currently tied 1-1. England must not lose another match if they wish to regain the Ashes.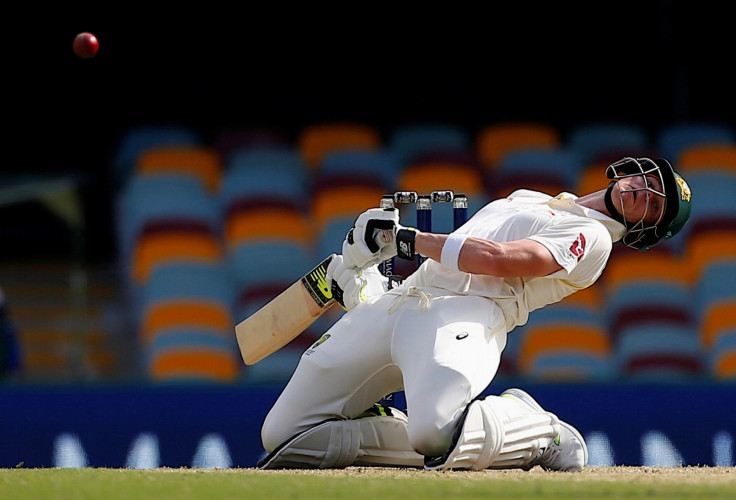 The Australian team seems to lose their confidence whenever Smith is absent from their batting lineup. The entire cricketing fraternity of Australia was depending on the baggy green icon to help their team regain confidence. After Smith's return to the team for the ongoing test, he didn't fail to live up to the expectations of the kangaroo team management and his fans. Yet again, he showed his class by scoring a patient and memorable knock.
Archer, who is the leading pace machine for the British lately, failed to claim a wicket. On the other hand, Start Broad is effectively leading the English bowling attack and has already clinched 3 dismissals to his name. The game started on a high note for England, as Broad went on to claim David Warner's wicket in the fourth delivery of the match's first over.
Australians were hanging at 1 for 1, while the former England limited-over captain returned to pick up the second Australian wicket at the score of 28. It seemed that the British were in total control of the match. However, Marnus Labuschagne, together with Smith, went on building a 116 run partnership for the third wicket. As the BBC reported, Smith and Labuschagne looked like the master and apprentice on the pitch.
Once Labuschagne departed for an individual score of 67, spectators thought that England could get their momentum back. However, Smith stood strong at one end and is still battling on the ground against the English bowlers, who are looking helpless at this moment. Australian skipper Tim Paine is accompanying the Aussie danger man in the crease.