Ashley Madison hack: Hackers appear to post all data stolen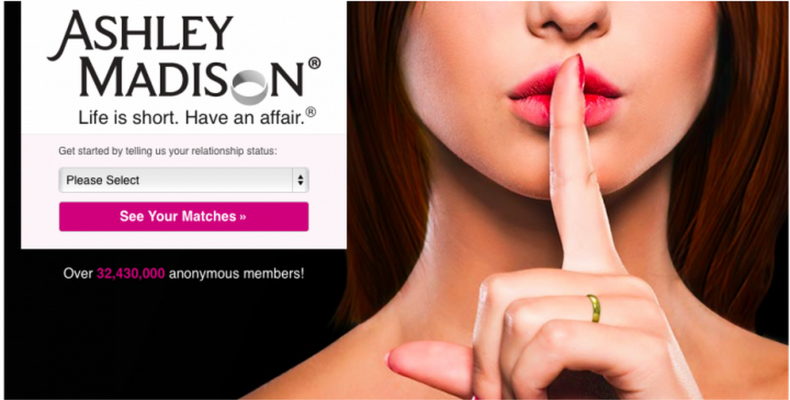 Hackers who took sensitive customer information from the cheating website Ashley Madison have kept their threat to post the data online, releasing a treasure trove of information onto the dark web using an Onion address.
"Avid Life Media has failed to take down Ashley Madison and Established Men," the hackers wrote in an accompanying message with the nearly 10GB of data. "We have explained the fraud, deceit, and stupidity of ALM and their members. Now everyone gets to see their data."
According to VICE News's Motherboard, several users on 4chan have been combing through the data and have uncovered a host of email addresses that appear to belong to individuals working for the British government.
Wired reported that the data dump appears to include the account details and logins for nearly 32 million users of the cheating website. The hacked data also includes seven years worth of credit card and other payment transaction details going back to 2007.
This payment data is comprised of names, street addresses, email addresses and amounts paid to Ashley Madison, Wired reported.
Members of the British government were not the only ones affected by the data dump. Wire revealed that one analysis of the email addresses include those from the US Department of Defense. Some 15,000 with .mil or .gov addresses were found in the released data.
One message board on 8chan also revealed some of the descriptions written by Ashley Madison users for what they were searching for.
"Discretion is a given. I hope to find one intelligent, sexy, well grounded women for ongoing affair. I am not looking to change my current situation, just enhance it. We can chat and explore from there. Lets start with being friends," one description began.
Following the hack last month, the hackers, going by the name Impact Team, demand that Avid Life Media take down two of its websites: Ashley Madison and Established Men. Wired noted that the hacker group did not target another one of Avid Life Media's websites, CougarLife, which promises to connect older women with younger men.
Impact Team appeared to take issue not only with the questionable morals of the two sites, but what they labeled ALM's fraudulent business practices. The hackers claimed that the company promised to delete customer data from the site for a $19 (£12.12) fee, but it actually kept the data on ALM's servers.
"Too bad for those men, they're cheating dirtbags and deserve no such discretion," Impact Team wrote. "Too bad for ALM, you promised secrecy but didn't deliver."
However, it looks like the hackers did deliver on their promise to release the data.