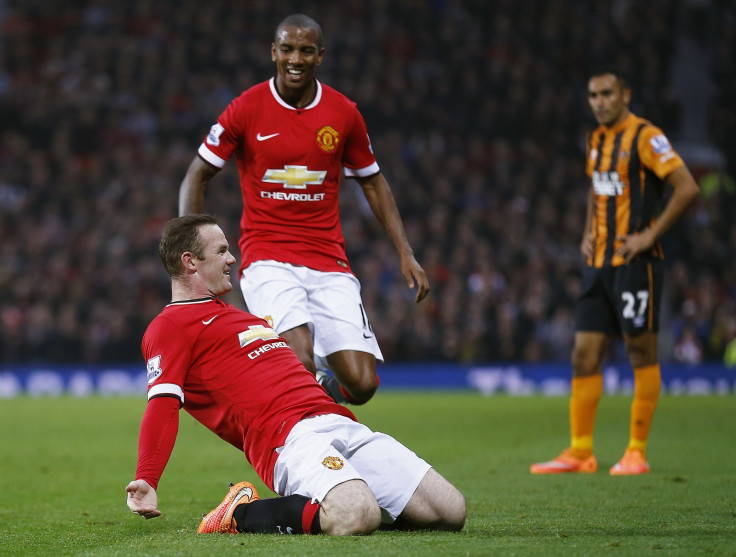 Ashley Young wants Manchester United to put Liverpool to task in their crucial Premier League game at Anfield this Sunday.
It is an extremely important game for Manchester United where a loss would allow the Reds to climb atop them in the league and into fourth.
A loss will also see United battling to get back into the mix, especially with Arsenal, Manchester City, Tottenham and Southampton all jumbled very close together with regards to points.
United come into the game on the back of a brilliant 3-0 win over Tottenham at Old Trafford in arguably their best game of the season.
Marouane Fellini, Michael Carrick and Wayne Rooney put their name on the scoresheet in the first half to complete a comprehensive victory over the north London club, after having been delivered a sucker punch by Arsenal in the quarter finals of the FA Cup.
"We will go there looking for the three points," Ashley Young said.
"We are going there to win, you don't go to a place to try and draw. The performance against Tottenham was brilliant but we have a tough game coming up at Liverpool. We have got to dust ourselves down in the right way and go for the three points again.
"Morale has always been high. Confidence has always been there too.
"We were obviously disappointed after the Arsenal game. I said afterwards that it will show how our team spirit and character is with how we bounce back," he added.
Liverpool are unbeaten in the league since their 3-0 drubbing at Old Trafford in December and have beaten the likes of Tottenham, Manchester City and Southampton in their last few games to keep the pressure on the top four.
Brendan Rodgers' side are also looking to progress in the FA Cup, where they have a replay against Blackburn Rovers at Ewood Park after failing to break the deadlock at Anfield.