Asian Currencies at New Lows As Fed Hints at Rate Hike by End of 2015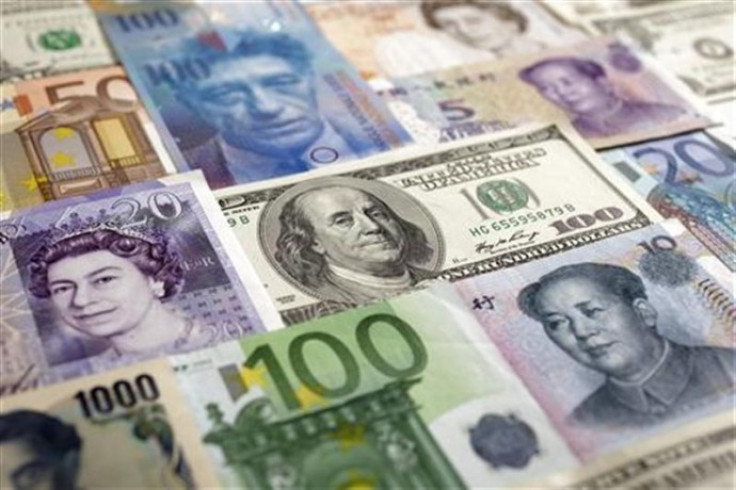 Asian currencies have dropped to new lows as the US dollar rallied sharply after the Fed hinted at higher policy rates towards the end of next year.
The dollar index, that measures the greenback's strength against a basket of major currencies, rallied to a new 14-month high of 84.72. A rise above 84.75, the 2013 high, will take the index to its highest since June 2010.
The Fed maintained that the policy rates will remain low for a "considerable period" but raised their median estimate for the benchmark federal funds rate to 1.375% at the end of 2015, up from the June forecast of 1.125%.
The dollar rallied to a new six-year high of 108.77 against the yen following the Fed decision while the euro dropped to a new 14-month low of 1.2834.
Federal Reserve Chair Janet Yellen told a press conference that the US jobs market is yet to improve for the central bank to consider hikes.
She also expressed concern over inflation running below the target rate of 2%.
At 6.1%, unemployment "remains significantly above the level that most FOMC participants would regard as consistent with normal in the longer run, 5.2-5.5%", Yellen said.
Asian Currencies
The Malaysian ringgit has fallen to a three-month low of 3.24 from the previous close of 3.2175. The Malaysian central bank will set its policy rates later in the day and many believe there will be a hike in the main rate from 3.25%.
A break of 3.24 will push the ringgit down to its early May level, making the current position a strong support for the currency.
The Indonesian rupiah has fallen to a near three-month low against the dollar. The rupiah has been ending lower for the past seven sessions and at Thursday's high of 12,035, the currency has been down 2.9% so far in September.
The rupiah has been on an uptrend since April when it touched a low of 11,271.5.
The Indian rupee dropped to 61.21, matching the 15 September low, which was a one-month low for the currency. The rupee was down more than 1% at Thursday's high.
Inflation has fallen to a multi-year low in India as per the latest data but central bank governor Raghuram Rajan has said the time for rate cuts has not yet come.
The Thai baht fell to a near two-month low of 32.345 against the greenback before recouping a good portion of the losses.
Unlike most of its peers in the region, the baht was down against the dollar on Wednesday after the Bank of Thailand left its policy rates unchanged ignoring a set of hawkish data points.
© Copyright IBTimes 2023. All rights reserved.