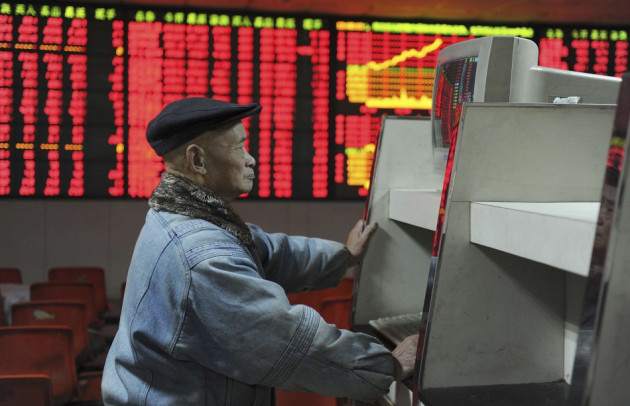 Asian markets rallied on the first trading day of the year as investors remained optimistic of the US lawmakers finalising a 'fiscal cliff' deal soon.
The MSCI Asia-Pacific ex-Japan index rose 0.5 percent in the morning after gaining nearly 20 percent in the previous year. Hong Kong's Hang Seng traded 1.62 percent or 366.42 points higher to 23023.34 while South Korea's KOSPI was up 1.10 percent to 22.03 points to 2019.08.
Stock exchanges in Japan and mainland China remain shut for two days.
Early this week the US Senate approved a last-minute deal to avert the automatic spending cuts and tax hikes that threatened to derail the economy. It cleared a procedural vote in the Republican-controlled House of Representatives by a significant margin and is now set for the final vote soon.
US budget concerns have weighed heavy on markets in the recent weeks, with stocks dilly-dallying on volatile sentiments. As a deal appears possible, 2013 looks a more optimistic year for traders after a rather lacklustre 2012.
Jason Hughes, Head of Premium Client Management at IG Markets in Singapore notes that global markets are at a much healthier position compared to 12 months ago.
"Many of last year's issues - fears of a hard landing in China, a eurozone collapse and a US economy slipping back into recession - appear to be off the table as serious threats to the anaemic global economic recovery that started in 2012".
"Thanks to central bank intervention on an unprecedented scale and the battle-hardiness of traders 2013 is unlikely to see the same degree of volatility and panic that last year did, as tail risk is removed".
China's official Purchasing Managers Index (PMI) data released early in the day showed that December manufacturing remained little changed from the previous month. This followed PMI data from HSBC which showed improvement in the sector.
Figures from HSBC also showed that South Korean and Taiwanese manufacturing also climbed to expansionary territory in December, pointing to a broad growth pick-up in the region.
Major Movers
Financial firms gained in Hong Kong. Shares of China Life Insurance were up 5.73 percent while those of Ping An Insurance Group Company of China added 4.55 percent. China Resources Land gained 4.74 percent.