Asian Markets Down on Bank of Japan's Monetary Policy Decision
Eurozone concerns return to focus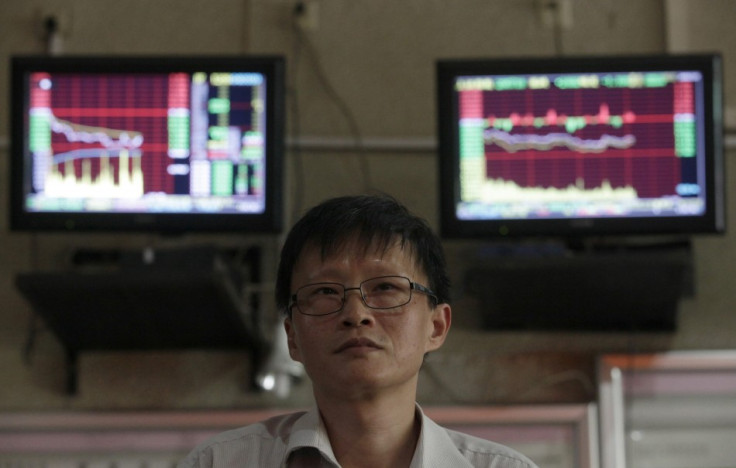 Most Asian markets have ended lower following the refusal of Bank of Japan to change its key rates ahead of elections and the return of eurozone concerns with French credit downgrade.
Japan's Nikkei ended 0.12 percent or 10.56 points lower to 9142.64 while South Korea's KOSPI gained 0.64 percent or 12.08 points to 1890.18.
China's Shanghai Composite index fell 0.40 percent or 8.06 points to 2008.92. Hong Kong's Hang Seng index slipped 0.16 percent or 33.78 points to 21228.28.
India's Bombay Stock Exchange Sensex ended 0.05 percent or 9.74 points lower to18329.26.
Markets had started the day on a positive note, extending earlier gains on hopes that the US lawmakers will soon arrive at a consensus to solve the 'fiscal cliff'. President Barack Obama and congressional leaders had said that a solution to the impending fiscal crisis, feared to pull the country into recession, was in sight.
Japanese stocks fell after the country's central bank refused to change its monetary policy despite fears that the economy is easing into recession. A slew of weak economic indicators that include falling exports and industrial production had raised speculations that the bank would initiate further fiscal measures.
Eurozone concerns resurfaced as the ratings agency Moody's slashed France's credit rating from AAA to AA1 citing slowing economy and other risks of eurozone crisis. Greece too remained in focus ahead of the eurozone finance ministers meeting aimed at taking a final call on the decision to allow bailout funds to Athens.
"We have seen some positioning ahead of the upcoming EU meeting tonight to discuss Greece, where it is widely hoped that the IMF and EU will come to an agreement on Greece's deficit target," said Justin Harper, market strategist at IG Markets in Singapore.
"The strong recovery we've seen in the euro, after having hit early lows, suggests market participants are positioning themselves for a positive outcome".
Major Movers
Technology and automobile firms reversed earlier gains to end lower in Tokyo. Panasonic dropped 3.78 percent while Advantest Corporation fell 2.35 percent. Shares of Citizens Holdings ended 1.82 percent down.
Honda Motor Company slipped 1.04 percent. Toyota Motor Corporation and Mazda Motor Corporation fell 0.30 and 1.65 percent.
Electronic firms traded higher in Seoul. Shares of Samsung Electronics gained 2.40 percent while those of LG Electronics were up 0.23 percent.
Machinery firm Jinxi Axle Company and and cement manufacturer Sichuan Golden Summit Group Joint-Stock Company were the major losers in China, dropping 5.54 and 4.94 percent respectively.
Metal firms ended lower in Hong Kong. Shares of Citic Pacific were down 4.33 percent while those of Aluminum Corp of China fell 1.22 percent.
IT major Infosys and Sun Pharmaceutical Industries ended lowest in India, down 1.75 and 1.26 percent.
© Copyright IBTimes 2023. All rights reserved.