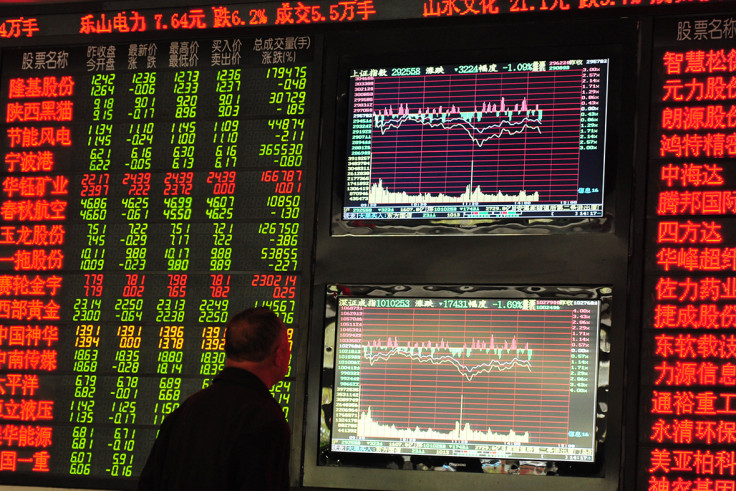 While Asian stock market indices traded in a mixed pattern, China's Shanghai Composite Index was down 0.86% at 3,024.21 on 7 April at 5.48am. This was despite a positive close overnight on the Wall Street and the Footsie, which got a boost after dovish remarks by the US Federal Reserve.
The minutes of the 15-16 March Fed meeting that was released on 6 April indicated that the Fed was unlikely to raise rates before June amid the global economic slowdown. "Many participants indicated that the heightened global risks and the asymmetric ability of monetary policy to respond to them warranted caution," according to the minutes.
Angus Nicholson, market analyst at IG said, "The release of the Fed minutes overnight largely confirmed that there will not be a rate rise in April, and there's little in the statement or recent U.S. data that pushes strongly for a rate rise in June either."
The concern for investors in the region seems to have shifted to the Japanese yen, which rose to its 17-month peak on 7 April. A Japanese finance ministry official warned about the one-sided movement and said that steps should be taken by the ministry to curb the same. Haruhiko Kuroda, the Bank of Japan Governor said that the country's central bank could ease monetary policy "if needed", to curb this movement.
Meanwhile, Nicholson added, "Initially, [the Fed] news was greeted positively early in Asian trade, but the region's concern soon returned to the impressive resurgence in the strength of the yen."
Indices in rest of Asia traded as follows on 7 April at 6am GMT:
| | | | | |
| --- | --- | --- | --- | --- |
| Country | Index | Price | Up/Down | %Change |
| Hong Kong | Hang Seng Index | 20,294.40 | Up | 0.43% |
| Japan | Nikkei 225 | 15,731.74 | Up | 0.10 |
| South Korea | KOSPI | 1,970.74 | Down | 0.03% |
| India | CNX Nifty | 7,582.35 | Down | 0.42% |
| Australia | S&P/ASX 200 | 4,961.90 | Up | 0.32% |
Overnight on 6 April, the Dow Jones Industrial Average closed at 17,716.05, up 0.64%, while the FTSE 100 closed higher by 1.16% at 6,161.63.
Among commodities, oil prices got a boost after the Energy Information Administration, the official energy statistics from the US government, revealed a decline in crude stockpiles by 4.9 million barrels last week. This overcomes fears of the warning issued by Standard Chartered earlier in the year.
The UK bank had then warned that oil prices could slide to $10 (£7.07,€8.76) a barrel due to an oversupply of the commodity. On 7 April, WTI Crude oil was up 1.14% at $38.18 a barrel, while Brent was trading higher by 0.90% at $40.20 a barrel at 6.15 am GMT.