While Asian stock market indices traded in a mixed pattern on 19 May, China's Shanghai Composite Index was up 0.08% at 2,809.83 as of 6.12am GMT. This followed a negative close on the Wall Street overnight amid the possibility of the US Federal Reserve, lifting interest rates as early as June.
According to the minutes of the US central bank's April policy meeting, many committee members opined that it would be "appropriate" to increase interest rates at its June policy meeting. They, however, said that the increase should happen, provided there is continued improvement in economic activity and labour market conditions in the country and if inflation manages to touch the 2% target.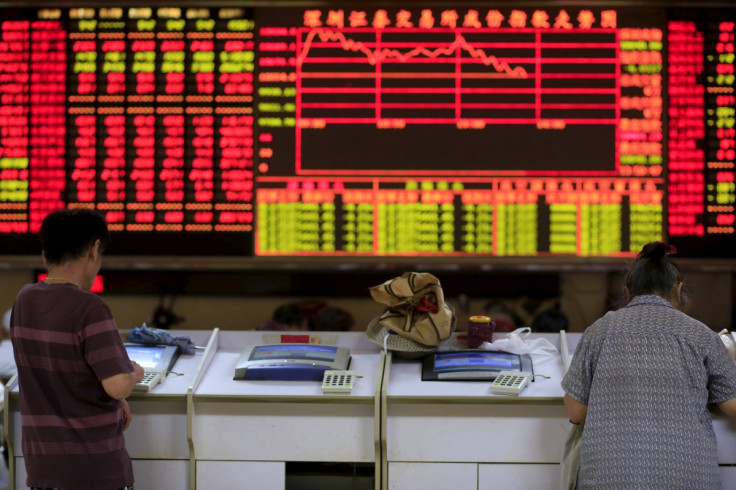 Angus Nicholson, a market analyst at IG, said, "Markets are playing catch up to communications from the US Federal Reserve as they appear to have dramatically under-priced the likelihood of a rate rise over the coming months."
Economists at Nomura, however, opined that the next rate rise would most likely happen in September and that the recent news was just an effort to prevent investors from getting too complacent about interest rates sticking at lower levels for longer. "We thus do not think the Fed is ready to pre-commit to a June hike. In other words, the Fed just wanted to keep the option open that June is still "live" and did not want to go into the June meeting with the market as off-sided as they were because such a set-up could also run the risk of creating even more financial volatility," Nomura explained.
Indices in the rest of Asia traded as follows on 19 May at 6.26am GMT:
| | | | | |
| --- | --- | --- | --- | --- |
| Country | Index | Price | Up/Down | %Change |
| Hong Kong | Hang Seng Index | 19,705.60 | Down | 0.61% |
| Japan | Nikkei 225 | 16,646.66 | Up | 0.01% |
| South Korea | KOSPI | 1,946.78 | Down | 0.51% |
| India | CNX Nifty | 7,843.20 | Down | 0.34% |
| Australia | S&P/ASX 200 | 5,323.30 | Down | 0.61% |
Overnight (18 May), the Dow Jones Industrial Average closed at 17,526.62, down 0.02%, while the FTSE 100 closed at 6,165.80, down 0.03%.
Among commodities, oil prices which recently hit a seven-month high was trading lower. This was amid the strengthening of the US dollar, which has in turn made it more expensive for non-US buyers to purchase any greenback-denominated commodity. On 19 May, WTI crude oil was trading 1.41% lower at $47.51 (£32.55, €42.33) a barrel, while Brent was trading 1.80% lower at $48.05 a barrel at 6.37am GMT.