Asian markets in the red with China's trade halt and declining oil prices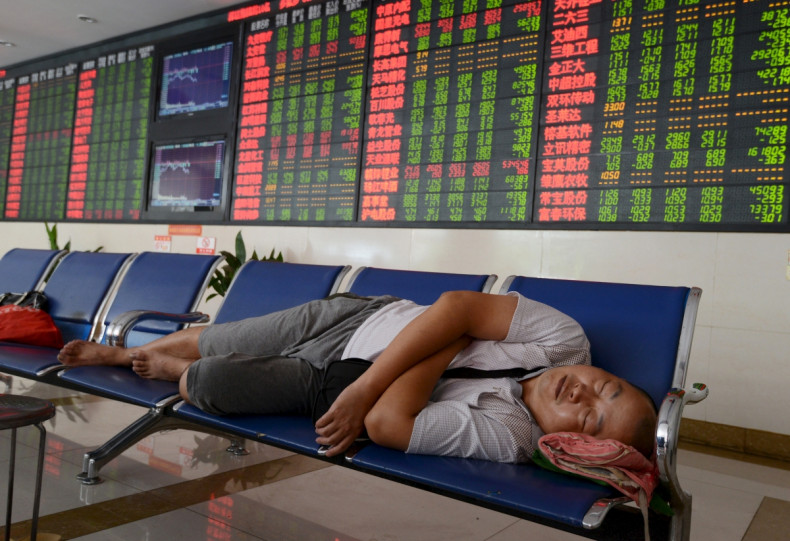 Asian stock markets were in the red on 7 January primarily as a result of China's trading halt. Adding to the woe was weak oil prices, which declined to 12-year lows in Asian trading hours.
Stock markets in mainland China went into a trading halt for the second time this week following a dramatic plunge in share prices. Trading in Shanghai and Shenzhen — the country's two biggest stock exchanges — was suspended for the day after the CSI 300 index of the 300 biggest Chinese companies slumped more than 7% in early trade.
China's Shanghai Composite Index was suspended at 3,115.89, down 7.32%. The trade halt was triggered by the so-called "circuit breaker" system introduced in the New Year by Beijing to clamp down on erratic trading. Under the system, trading is suspended for a period of 15 minutes if the CSI 300 index rises or falls 5% in a single session. If the index moves 7% one way or the other, trading is suspended for the rest of the day.
Jackson Wong, associate director at Huarong International Securities, attributed the trading halt to the mentality of Chinese investors. He said he was not surprised at the fast pace at which the first trade halt came. If the index is trading low "close to 4 percent, the selling price will be heavier. It hit 5 percent in no time."
Hong Kong's Hang Seng Index was trading lower by 2.39% at 20,480.18; South Korea's KOSPI was trading at 1,909.48, down 0.83%; Japan's Nikkei 225 was trading at 17,800.02, down 2.15%; India's CNX Nifty was trading lower by 1.43% at 7,630.
Australia's S&P/ASX 200 was closed at 5,010.30, down 2.20%, despite its November trade data beating market expectations.
Among commodities, oil prices have been in the decline following supply exceeding demand and the more recent tensions in the Middle East. While WTI Crude oil was trading lower by 2.38% at $33.16 a barrel, Brent Crude was down 2.54% at $33.36 a barrel.