Asian stocks saw sharp falls on 4 September as investors awaited a key jobs report from the US. The region's biggest stock market, the Nikkei 225, dived 1.8% to 17,853.76 points at mid-day after closing 0.5% higher in the previous session.
Investors were cautious ahead of the release of non-farm payrolls data for August from the US government, which could offer the biggest indication yet if an interest rate hike is incoming from the Federal Reserve at its 16-17 September meeting. Moreover, analysts expect the US economy to have added 220,000 jobs during the month and the unemployment rate to have edged lower to 5.2% from 5.3% in July.
Meanwhile, US stocks closed flat overnight on Wall Street, with the Dow Jones and the S&P 500 both adding 0.1%. "Markets sold off after the early bounce in accordance with the US equity markets," Nicholas Teo, analyst at CMC markets in Singapore, told Reuters.
"Only one theme on every trader's mind today – US jobs report tonight. And how that may possibly play on the Fed's September rate decision," Teo added.
Rest of Asia
Shares in Hong Kong fell as trading resumed following a holiday, with the Hang Seng down by 0.6% at 20,804.54, while South Korea's Kospi benchmark shed 1.7% to 1,883.06. Traders failed to be buoyed by the European Central Bank signalling additional stimulus measures on 3 September amid faltering growth in the eurozone.
The bank cut the 19-country region's growth and inflation forecasts, saying slower global growth, lower commodity prices and a stronger euro had raised risks to its projections.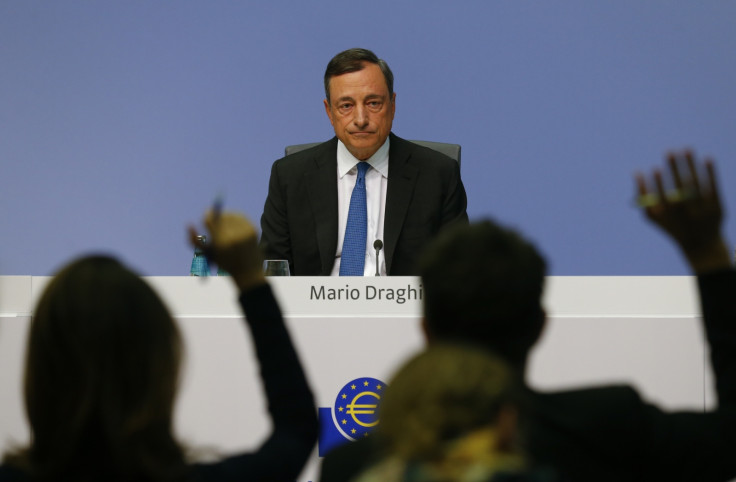 "The asset purchase programme provides sufficient flexibility in terms of adjusting the size, composition and duration of the programme," ECB President Mario Draghi said, referring to the central bank's €1.1tn (£800bn; $1.2tn) bond-buying scheme.
In Australia, S&P/ASX 200 bucked the region's trend by advancing 0.3% to 5,043.20 points. Mainland Chinese markets remain closed as the country commemorates the end of World War II.