Most Asian markets were in positive territory on 3 September, tracking overnight gains on Wall Street.
Japan's Nikkei benchmark index climbed 1.4% to 18,340.66 points at mid-day after closing down 0.4% on 2 September.
A survey released by Markit showed Japan's services purchasing managers' index, a key indicator of the country's economic health, rose to a 22-month high of 53.7 in August, from 51.2 in July.
China's markets are closed on 3 and 4 September as the country commemorates the end of World War II.
Overnight, US stocks ended a two-day losing streak on rising oil prices, with the Dow Jones and the S&P 500 indices both closing up 1.8% while Nasdaq ended the session 2.5% higher.
However, analysts dismissed the chances of a sustained rally on Wall Street, saying the rebound was a natural reaction after sharp losses earlier in the week.
"What we're seeing today is not recovery. It's market volatility, it's nervousness, it's an inability to call the direction of the market," Jake Dollarhide, head of Longbow Asset Management in Tulsa, Oklahoma, told Reuters.
"Through now and October, we're going to see a lot more of this, a lot of volatility."
Australian shares hit
South Korean shares were flat, with the Kospi up by 0.04% at 1,916.03 points, while Taiwan's benchmark TWSE index advanced 0.8% to 8,095.95.
In Australia, the S&P/ASX 200 shed 1.1% to 5,045.50 after figures showed retail sales unexpectedly dropped 0.1% from a month earlier in July – the first contraction since mid-2014 – adding to fears the economy may be heading into a recession.
On 2 September, the Australian Bureau of Statistics said gross domestic product grew just 0.2% between April and June, well short of the 0.9% expansion recorded in the first quarter.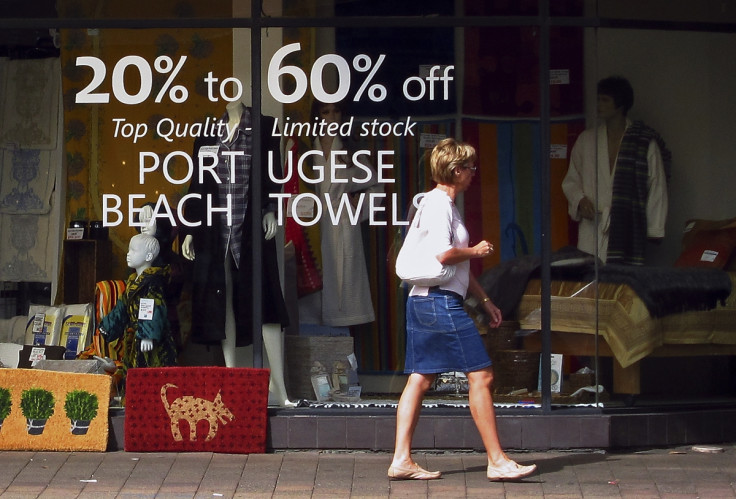 "The household sector is experiencing pretty subdued consumer confidence and low wages growth," Alex Joiner, chief economist for Australia at Bank of America Merrill Lynch, told Bloomberg.
"There's little the central bank can do to prompt households to spend, given they've lowered interest rates to record low levels, and if households aren't spending on that, another 25 or 50 basis points is probably not going to drive it materially higher."
Australia also released trade figures for July that showed the country's trade deficit narrowed to A$2.5bn, from A$3.1bn, on stronger export values.