Asian stocks began the month with steep losses after twin surveys revealed China's manufacturing activity plunged in August, escalating concerns over the health of the world's second largest economy.
The official purchasing managers' index (PMI) fell to 49.7 from 50 in the previous month, while a separate estimate from Caixin and Markit slipped to 47.3 from 47.8, the lowest reading since March 2009. A reading below 50 indicates contraction in the sector. The Shanghai Composite index opened nearly 5% lower but recovered slightly to trade 1.8% down at 3,149.51 during mid-day.
"The final Caixin China Manufacturing PMI for August continued to retreat, with sub-indices signalling continued weak demand in the markets for goods and factors of production," Caixin chief economist He Fan said. "Recent volatilities in global financial markets could weigh down on the real economy, and a pessimistic outlook may become self-fulfilling."
Rest of Asia
Investors also took cues from Wall Street, where the Dow Jones, the S&P 500 and the Nasdaq indices all closed in the red amid fears over a September interest rate hike from the Federal Reserve. The region's biggest stock market, Japan's Nikkei 225, plunged 3.8% to 18,165.69 points, while Hong Kong's Hang Seng benchmark was down by 0.9% at 21,466.30.
"While a measure of calm has returned to these markets recently and they have seen relief rallies, many of the underlying negative fundamentals are still in place," Nariman Behravesh, chief economist for HIS, was quoted as saying by the Associated Press agency. "As a result, the downside risks for most commodity prices, exchange rates, and stock markets are likely to persist for some time, while growth in many parts of the world, especially in emerging markets, is likely to deteriorate further."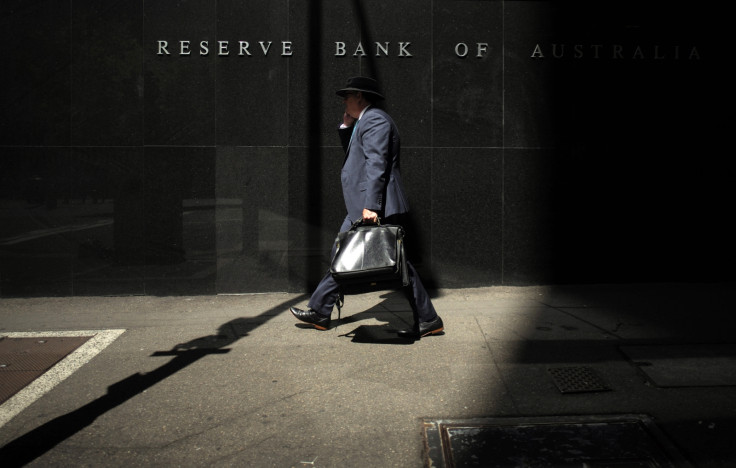 Elsewhere in the region, Australian shares took a tumble after the Reserve Bank of Australia decided to leave its key lending rate unchanged at a record low of 2%. Sydney's S&P/ASX 200 benchmark retreated 2.1% to 5,096.40 points. Shares in South Korea also followed the region's trend, with the Kospi down by 1.4% at 1,914.23.