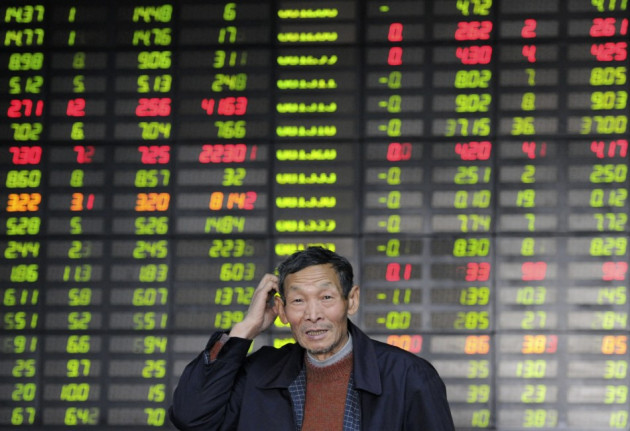 Asian markets have ended lower as a possible global impact of the proposed tax hikes and spending cuts set to come into effect early next year in the US weighed on investor sentiments.
Japan's Nikkei ended 1.22 percent or 114.95 points lower to 9308.35 while South Korea's KOSPI was down 0.65 percent or 12.42 points to 1912.78.
China's Shanghai Composite Index dropped 0.89 percent or 17.64 points to 1973.52. Hong Kong's Hang Seng slipped 0.62 percent or 135.05 points to 21708.98.
Indian markets remained shut for a holiday.
A sense of stagnation on the negotiations to avert the US 'fiscal cliff' continued to impact global markets. The Wall Street had closed lower overnight after US Senate Majority Leader Harry Reid said that the talks were far from an agreement to avoid the fiscal crisis.
Concerns mounted after Organization for Economic Cooperation and Development (OECD) echoed the fears. The Paris-based organisation said that a failure to avert the fiscal crisis could push the global economy into recession.
"Some traders feel USD/JPY may come under pressure should fiscal cliff concerns escalate and fuel a rush to the yen's safety," said Justin Harper, market strategist at IG Markets in Singapore.
"Should this eventuate, the Nikkei would likely come under pressure".
Fears of the eurozone debt crisis had eased after the bailout package to Greece got a green signal from the region's finance ministers and the International Monetary Fund (IMF). But concerns on Athens' plans to bring its debt down to the recommended levels persisted.
Major Movers
Financial firms dropped in Hong Kong. Shares of Bank of China were down 0.62 percent while those of Bank of Communications ended 1.80 percent lower. China Construction Bank dropped 1.69 percent.
Chinese metal-stocks also ended lower. Jiangxi Copper was down 0.62 percent. Aluminum Corp of China fell 2.14 percent. Wuhan Iron and Steel Company was down 3.91 percent.
Shares of camera-maker Canon fell 3.06 percent in Tokyo after the Nikkei said that the firm is looking to lower its consolidated inventory by the end of the year. A separate report on Fujitsu's plans to allocate funds for its UK unit pushed the company's shares down 2.62 percent. Shares of Sony fell 1.47 percent following a Reuters report that lenders had approached the company on a possible sale of its battery manufacturing division.
South Korean electronics firms too fell. Samsung ended 0.21 percent lower while LG Electronics was down 2.73 percent. SK Hynix dropped 0.78 percent.