Asian Markets End Higher Despite Global Economic Concerns
Investors await China's new leaders as the party congress concludes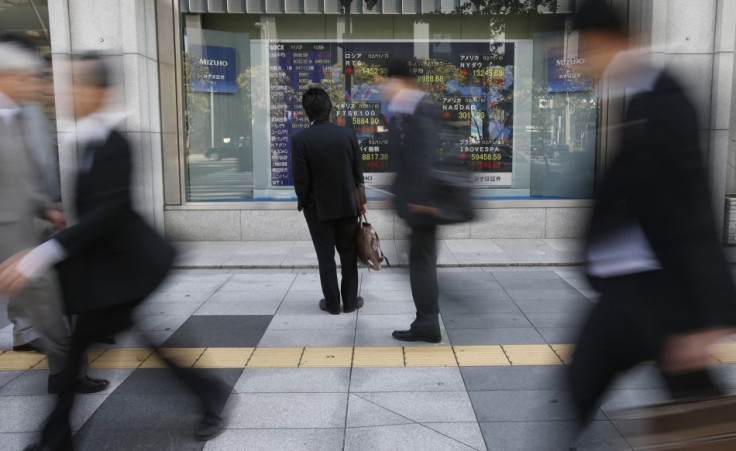 Asian markets have ended in the green ahead of China's new leadership announcement while eurozone concerns increased with anti-austerity protests in the region.
Japan's Nikkei gained 0.04 percent or 3.68 points to 8664.73 while South Korea's KOSPI was up 0.23 percent or 4.34 points to 1894.04.
China's Shanghai Composite Index rose 0.37 percent or 7.53 points to 2055.42. Hong Kong's Hang Seng index ended 1.20 percent or 254.33 points higher to 1442.98.
Markets in India remained shut for a holiday.
Workers across the European Union (EU) are holding walkouts and protests against the austerity measures introduced by a various governments in the area.
Spanish and Portuguese labourers are staging a general strike, while unions in Greece and Italy have planned demonstrations in support. Protests are also expected to take place in other neighbouring countries.
Concerns on the US 'fiscal cliff' too continued. Although US lawmakers are reported to have set a seven-week deadline to solve the impending fiscal issue, investors remain tense on the implications of the crisis on the markets.
"In a plausible worst case scenario, the fall off the fiscal cliff and the onset of recession will demolish equity values and boost bond prices," noted analysts at IHS Global Insight.
"The Federal Reserve will likely respond by adding more stimulus, however, this will be ineffective against the magnitude of the fiscal contraction".
Meanwhile, market players are keeping a close watch on China, which is set to declare a fresh set of leaders at the end of its 18<sup>th Party Congress. Speculations are running high on the new regime's administrative approach as the country looks to boost its slowing economy.
Major Movers
Japanese technology stocks gained after the US technology major Cisco reported better-than-expected quarterly results. Shares of Panasonic and Sony ended 0.78 and 1.05 percent higher.
Shares of Sharp gained 7.24 percent following reports that Intel and Qualcomm may invest in the embattled firm.
Electronic blue-chips ended higher in Seoul as well. Shares of Samsung were up 0.44 percent while those of LG Electronics gained 4.59 percent.
Finance and property stocks gained in Hong Kong. China Resources Land gained 3.33 percent while Wharf Holdings rose 3.24 percent. Shares of China Construction Bank ended 3.18 percent higher.
Cotton-related products company Xinjiang Sailimu Modern Agriculture and chemicals firm Inner Mongolia Yili Energy were the major gainers in Shanghai, up 10.02 and 10 percent respectively.
© Copyright IBTimes 2023. All rights reserved.