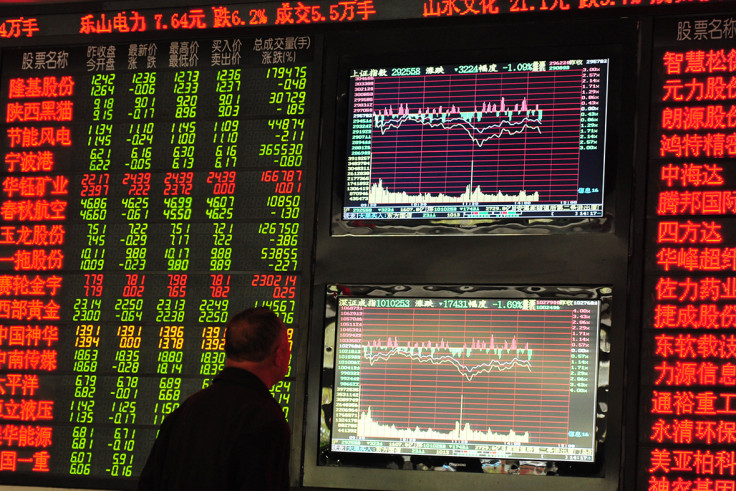 Asian equity markets ended the week on a mixed note, with a negative close on Wall Street and the ongoing strong run from the Japanese yen both weighing on sentiment.
Japan's Nikkei and Hong Kong's Hang Seng gained 0.46% and 0.28% respectively but the Shanghai Composite Index slid 0.78% and posted a 1% decline this week, bringing a three-week winning streak to an end.
Wall Street posted its worst close in almost two months on 7 April, as oil prices fell, while telecoms and bank shares came under pressure amid growing concerns of a worldwide slowdown.
Central banks' inability to boost growth amid a sluggish global economy has long been a concern for Asian investors. Over the last few months, the Bank of Japan has tried and failed to guide the yen lower and the currency is now trading at its strongest levels against the US dollar since October 2014 after gaining 2.6% against the greenback this week.
"Japan's move towards negative rates, amid a general inability to create substantial nominal gross domestic product and therefore inflation, is now resulting in a wave of yen buying," said Chris Weston, chief market strategist for IG.
However, the Nikkei moved back into the black after Finance Minister Taro Aso said the Bank of Japan would intervene against 'one-sided' moves in the yen.
Elsewhere, consumer confidence in Asia's second-largest economy improved from 40.1 in February to 41.7 in March, comfortably above the 40.5 reading analysts expected. However, despite the upturn, economists warned the feel-good factor among consumers could be short-lived.
"Following February's sharp fall, sentiment remains below the peaks reached around the turn of the year," said Marcel Thieliant, senior Japan economist at Capital Economics. "What's more, the survey was conducted on 15th March, and the renewed drop in the stock market in recent days may have weighed on sentiment in the April survey."