Asian Markets Lower as Global Economic Gloom Continues
Low German business confidence adds to eurozone woes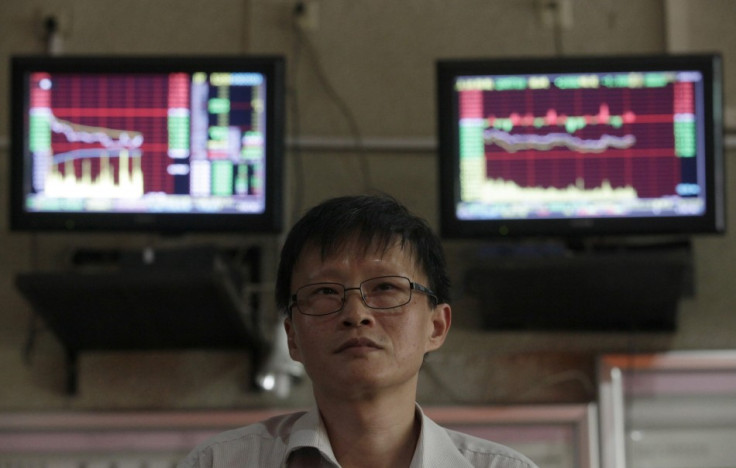 Most Asian markets remain low as eurozone worries continue, a dip in German business confidence for September, disappointing earnings forecast from Caterpillar and increasing concerns over the global economy.
Plans for the bailout of the two major crisis-ridden countries of the eurozone, Greece and Spain, continue to remain uncertain, limiting investors' willingness to take further risks.
Japan's Nikkei was up marginally at 0.29 percent to 2781.11 at 4:07 GMT on the back of stronger performance from Suzuki Motor Corp which rose 4.31 percent and Hitachi Zosen Corp which was higher 3.41 percent.
Hong Kong's Hang Seng was down 0.04 percent to 20685.39. China merchant holdings international Co and Hong Kong Exchanges and Clearings were the major losers, down by 2.24 and 1.93 percent respectively.
The Shanghai Shenzhen Composite Index was also down by 0.09 percent to 2031.29. Major losers were Zhongjin Gold Co which slid by 3.37 percent and Shanghai Yuyuan Tourist Mart Co down by 3.13 percent.
South Korea's KOSPI slid 0.34 percent. Shares of Shinsung Solar Energy Co and Mirae Corp fell the most, by 15.00 and 14.99 percent respectively.
"The German data is just the latest sign of a global slowdown and is likely to drag on the market today," Toshiyuki Kanayama, senior market analyst at Monex told Reuters.
Germany's Ifo Index for industry and trade was down for the fifth month suggesting that even Europe's strongest economies are not immune to the crisis.
"This lends support to the thesis that the weaker growth outlook is spreading to the EU core," Barclays Capital said in a note.
The world's largest earth moving equipment maker Caterpillar has cut its 2015 forecast as the slowing global economy is hurting consumer demand.
Meanwhile, the International Monetary Fund (IMF) is further expected to cut global growth forecast in October in its update, said IMF Managing Director Christine Lagarde on Monday.
The markets had cheered the monetary easing packages from the US Federal Reserve, the European Central Bank and the Bank of Japan in the past weeks.
But Reuters reported that finance ministers and central bankers from the Group of 20 wealthiest nations argue that the current stimuli are not adequate to revive the global economy and called for further actions from governments to bolster growth.
© Copyright IBTimes 2023. All rights reserved.