Asian markets recover but China shares continue to fall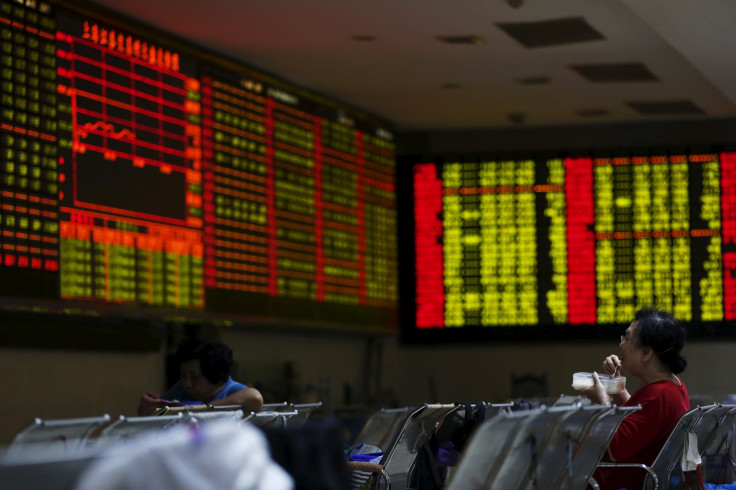 Mainland Chinese shares slipped again after Beijing moved to reassure investors that it would continue efforts to stabilise the country's troubled equity markets.
The Shanghai Composite was down 2% at 3,649.37 in mid-day after sliding 4% lower at the start of trading.
The benchmark index had closed 8.5% down on 27 July - the largest one-day fall since February 2007 - on the back of disappointing manufacturing data from the world's second largest economy.
Investors were also unsettled by reports that the state-backed China Securities Finance Corporation (CSFC) had begun returning money it borrowed from commercial lenders ahead of schedule.
"The authorities picked an inopportune time to float a trial balloon about scaling back market support operations," Tim Cordon, head of research Asia for ING Bank, was quoted as saying by Reuters.
"Lesson learned: sentiment manifestly remains fragile. We expect a show of force from the authorities today to ensure the market closes higher."
Earlier, the CSFC announced it would continue to purchase Chinese equity, "dispelling rumours that the national margin trading service provider has backed off from stabilising the stock market", the Xinhua news agency reported.
The People's Bank of China also pledged to invest CN¥50bn (£5.2bn, €7.3bn, $8.1bn) into the money markets, according to Reuters.
Stock markets elsewhere in the region rallied to the fresh measures from Beijing, with Hong Kong's Hang Seng index climbing 1.2% to 24,643.60 points after closing down 3% in the last session.
Tokyo's benchmark Nikkei rose 0.2% to 20,401.14, while South Korea's KOSPI was also up 0.2% at 2,042.67 points.
In Australia, the S&P/ASX200 benchmark was broadly unchanged at 5,585.50.
© Copyright IBTimes 2023. All rights reserved.