Market round-up: Chinese market drop softens FTSE 100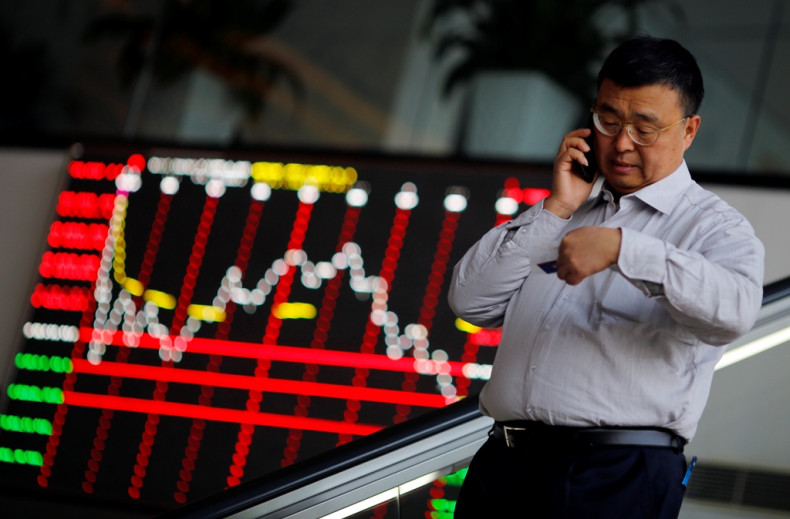 A sharp 8.5% drop in the value of Chinese stocks was felt throughout the FTSE 100 on Monday 27 July after the market felt the effects of the Asian slowdown throughout last week. The decline marked the biggest one-day loss for the Chinese stock market since February 2007.
"Merlin Entertainments' shares slumped as it starts to count the cost of the tragic accident at Alton Towers earlier this year," said AJ Bell investment director Russ Mould.
"The group has warned that earnings from its theme parks division will be between £40m and £50m compared with £87m a year ago. And it looks as though the impact will not be limited to just this summer. The group is trying to re-engage with customers but there is every likelihood that it will continue to see an adverse impact on profitability in 2016."
The FTSE 100 dipped -1.13% Monday to close at 6,505.13p. Despite gaining on news of its sale of the Financial Times, investors cooled to education publisher Pearson, eroding 4.76% from the value of its stock, making it the market's biggest faller.
A flu outbreak boosted first-half profits at Reckitt Benckiser, which makes Nurofen and Strepsils. Pre-tax profits for the firm rose to £921m from £838m and net revenues increased to £4.36bn from £4.32bn.
FTSE 100 biggest risers
Bunzl Plc +30.00 (+1.70%) 1,791.00
Reckitt Benckiser Group Plc +85.00 (+1.44%) 5,993.00
Randgold Resources +50.00 (+1.34%) 3,794.00
Fresnillo +7.00 (+1.13%) 625.50
Centrica Plc +1.80 (+0.66%) 273.70
FTSE 100 biggest fallers
Pearson Plc -58.00 (-4.76%) 1,161.00
Merlin Entertainments Plc -18.10 (-4.28%) 405.00
Sage Group Plc -20.50 (-3.79%) 520.50
3i Group Plc -18.50 (-3.31%) 540.50
RSA Insurance Group -14.30 (-3.16%) 437.80
FTSE AIM 100 biggest risers
Benchmark Holdings Plc +4.50 (+7.26%) 66.50
M P Evans Group Plc +13.00 (+3.17%) 423.00
Manx Telecom Plc +6.00 (+3.09%) 200.00
Earthport Plc +1.00 (+2.53%) 40.50
Petroceltic International Plc +1.50 (+2.17%) 70.75
FTSE AIM 100 biggest fallers
Falkland Oil and Gas -2.75 (-10.78%) 22.75
Globo Plc -3.75 (-8.11%) 42.50
Amerisur Resources Plc -2.75 (-7.97%) 31.75
GW Pharmaceutical -36.00 (-5.64%) 602.00
Monitise Plc -0.31 (-4.51%) 6.57