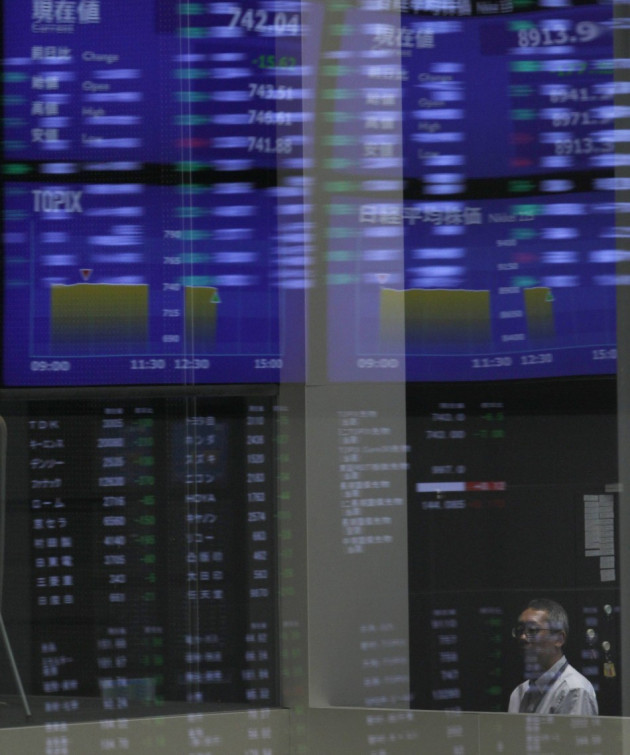 The majority of Asian markets have gained, encouraged by the planned austerity measures in Spain and Greece.
The Spanish government announced 8.9 percent ministerial budget cuts for 2013 and froze public sector wages for the third consecutive year, fuelling hopes of further international aid for the country's ailing economy.
Reports from Greece were also positive for the markets as the country's government said that it had reached an agreement over the unpopular austerity plans worth €13.5bn (£10.7bn) after weeks of impasse.
Hong Kong's Hang Seng reported the highest gains, by 0.46 percent or 96.27 points to 20858.56 at 3:57 GMT. China's Shanghai Composite Index gained 0.38 percent or 7.88 points to 2064.20 continuing the positive sentiments from the previous day after reports of financial injection from the country's central bank.
South Korea's KOSPI also rose, by 0.26 percent or 5.25 points, to 1,993.95.
"Spain was the focus of much debate last night and much relief as it looked to pave the way for a full bailout," said Justin Harper, market strategist at IG Markets.
"Along with fresh hopes of monetary stimulus in China, global markets moved onto the front foot," he added.
Bucking the popular trend in the region, Japan's Nikkei stock average was down 0.34 percent or 30.43 points to 8919.44 as concerns over the country's trade relations with China continued.
Tensions between the two countries increased after China's Foreign Minister Yang Jiechi said Japan's purchase of islands was illegal and that Japan stole the islands from China. Japan exports more products to China than the eurozone.
Meanwhile, the Japanese government revealed that the country's industrial production fell more than expected in August, down 1.3 percent from the previous month, while the consumer price index remained negative.
China Coal Energy Company was up the most in Hong Kong, gaining 3.17 percent while lifestyle brand Espirit Holdings rose 2.75 percent.
Electrical equipment maker TBEA and machinery servicing company Pang Da Automobile Trade were the better performers in Shanghai, gaining 7.03 and 5.82 percent respectively.
Household items manufacturer Enex was the major gainer in Seoul climbing 12.98 percent, followed by aerospace major Korea Aerospace up by 13.37 percent.
In Tokyo electronics giant Pioneer Corp fell 3.92 percent while fibre manufacturer Teijin fell 3.57 percent.
Investors are expected to keep a close watch on France as the country presents its budget for 2013, claimed to be the toughest in 30 years by its Prime Minister Francois Hollande.