Chinese shares continue to nosedive after 'Black Monday' rout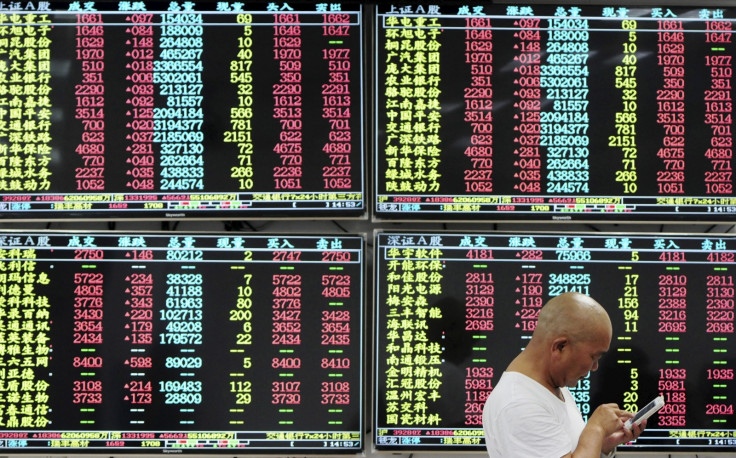 Mainland China shares remained in free fall on 25 August, one day after a dramatic plunge in the country's stock markets sent global markets into a tailspin. The Shanghai Composite Index slid 4% to 3,082.65 points at mid-day after closing 8.5% down the previous day – the biggest one-day loss since 2007.
The massive sell-off, which spread to markets in Europe and the US, was dubbed "Black Monday" by Chinese state media. Share markets across the world have fallen sharply in recent days due to a mixture of disappointing economic news from China and worries about the impact of falling oil prices.
"Global investors are cannibalising each other. Calling it a market disaster is not an overstatement," Zhou Lin, an analyst at Huatai Securities, told Reuters. "The mood of panic is dominating the market ... and I don't see any signs of meaningful government intervention."
Markets elsewhere in Asia rebounded after sustaining steep losses on 24 August. Hong Kong's Hang Seng was up by 1.2% at 21,512.87 while South Korea's Kospi climbed 1.3% to 1,853.20.
In Australia, the S&P/ASX 200 benchmark jumped 2.8% to 5,141.20. Japanese shares however followed mainland China lower, with the Nikkei 225 falling by 0.5% to 18,456.20.
Analysts have been left underwhelmed by China's efforts to halt the plunge in its stock markets. "Chinese regulators have enormous resources and tools to normalise the market [but] investors are very disappointed with the policy responses from China thus far.
There is a sense that the government responses have been unorthodox, ineffective and unhealthy for the long term functioning of the Chinese capital markets," Bruno Del Ama, CEO of Global X Funds, told CNBC.
© Copyright IBTimes 2023. All rights reserved.