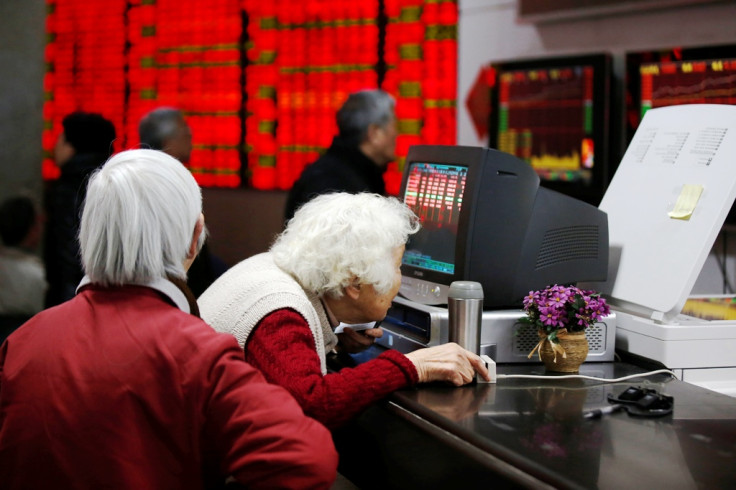 Asian markets traded lower on 5 May, against a backdrop of dismal GDP and manufacturing activity data from across the region.
The Shanghai Composite finished 4.06%, or 181.76 points, lower at 4,298.71.
Hong Kong's Hang Seng finished 1.31%, or 368.28 points, lower at 27,755.54.
Australia's S&P/ASX finished 0.02%, or 1.00 point, lower at 5,826.50.
India's S&P BSE Sensex finished 0.18%, or 50.45 points, lower at 27,440.14.
Markets in Japan and South Korea were shut for public holidays.
Indonesia reported weak first-quarter growth on 5 May. Capital Economics said in a note to clients: "Indonesia's economy slowed again in the first quarter, underlining the challenge faced by the country's new president and adding to the case for further rate cuts. Although we doubt growth will slow much further in the coming quarters, we are not likely to see a strong rebound either."
Earlier, a survey showed weak factory activity growth in India in April, while recent surveys for China, Taiwan and Japan highlighted contracting factory activity in those nations in April.
Frederic Neumann, co-head of Asian economics at HSBC in Hong Kong, said in a note: "All this points to more easing by central bankers, although this may prove less effective than in the past," Frederic Neumann, co-head of Asian economics at HSBC in Hong Kong, wrote in a note to clients.
Market movements
The Shanghai Composite was pulled down by news that several Chinese brokerages had tightened requirements for margin financing this month.
Elsewhere, the ASX ended lower, after gaining some 1.13% in intra-day trade, post the Reserve Bank of Australia's (RBA) decision to cut interest rates for the second time this year.
Meanwhile, government data showed that Australia logged a seasonally adjusted trade deficit of A$1.32bn in March, as against a deficit of A$1.61bn in the previous month.
Capital Economics said in a note: "The cut in interest rates to a new record low of 2.00%, from 2.25%, announced by the Reserve Bank of Australia (RBA) [on 5 May] is unlikely to be the last in this cycle.
"Our forecast that both GDP growth and underlying inflation will be weaker this year than the RBA expects suggests that rates could yet fall to 1.5% by December. That could prompt the dollar to weaken from US$0.79 now to around US$0.70."
Company stocks
In Shanghai, China Merchants Securities finished 4.96% lower while rival Founder Securities lost 3.36%.
Major lenders China Construction Bank and Bank of Communications lost 5.07% and 4.56% respectively.
In Hong Kong, HSBC lost 1% ahead of its first-quarter earnings update. The London-based lender will host a conference call with investors and analysts at 11.30am BST.
In Sydney, Domino's Pizza settled 8.72% higher at A$41.26 after Morgan Stanley raised its price target to A$50 from A$40.
Australia and New Zealand Banking Group (ANZ) finished 2.65% higher, buoyed by a better-than-expected 5% increase in first-half cash profit.
BHP Billiton finished 2.37% lower.
In Mumbai, HDFC Bank lost 1.35% while ITC, British American Tobacco's Indian associate, shed 1.06%.