Asian markets round-up: Most bourses trade lower after weak Wall Street handover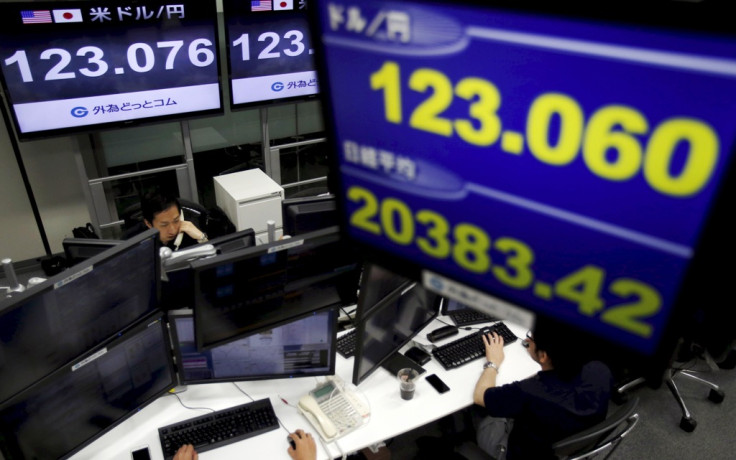 Most Asian markets traded lower on 27 May following a dismal handover from Wall Street overnight.
The Japanese Nikkei finished 0.17%, or 35.10 points, higher at 20,472.58.
The Shanghai Composite finished 0.63%, or 30.82 points, higher at 4,941.71.
Hong Kong's Hang Seng finished 0.60%, or 168.65 points, lower at 28,081.21.
Australia's S&P/ASX finished 0.83%, or 48.10 points, lower at 5725.30.
South Korea's Kospi finished 1.68%, or 36.00 points, lower at 2,107.50.
India's S&P BSE Sensex finished 0.12%, or 33.25 points, higher at 27,564.66.
Market movements
The Nikkei struck a fresh 15-year high and has gained some 17.3% so far this year.
The Shanghai Composite, buoyed by Beijing's latest stimulus measures and the roll-out of a mutual fund recognition scheme with Hong Kong, has gained some 52.78% so far this year.
But IG market strategist Bernard Aw warned that the upcoming raft of A-share initial public offerings (IPOs) could sap risk appetite
Aw said in a note to clients: "We wonder if the strong gains seen early this week will continue on Wednesday given weaker risk sentiment. A clutch of positive news over the past-two days has helped sentiments in the Chinese stock markets but this could be eclipsed by the IPOs slated for June 2-3."
Capital Economics said in a 26 May note: "China's detailed trade data for April paint a broadly positive picture of industrial metals demand. Meanwhile, the export surge associated with the Qingdao port scandal, as stocks were moved into more visible locations, appears to have largely run its course."
Company stocks
In Tokyo, Sony lost 2.03% ahead of CEO Kazuo Hirai's speech at the company's 'IR Day'.
Fujitec gained 2.70% on news that it had floated a joint venture with a company in Sri Lanka.
In Shanghai, realty firm Shandong Tyan Home surged 9.95% while rival Shanghai Lujiazui Finance & Trade Zone jumped 5.68%
Poly Real Estate Group lost 2.74% while Ping An Insurance lost 2.26%.
In Hong Kong, property developer China Vanke gained 2.39%
In Seoul, Hyundai Pharmaceutical tanked 14.88%.
Samsung Electronics lost 3.52% and Hyundai Motor lost 1.88%.
Steelmaker Posco finished 2.82% lower after it dismissed market rumours that it will sell its trading affiliate Daewoo International.
Construction firm Samsung C&T added 3.46% following 26 May's merger announcement.
In Sydney, Liquefied Natural Gas slumped 8.12% while Oil Search lost 2.62%, following a 3% drop in crude oil prices overnight.
Fortescue Metals, the world's fourth-largest iron ore producer, lost 1.67%. Mining giants BHP Billiton and Rio Tinto also lost 1.61% and 1.68% respectively.
In Mumbai, JLR-parent Tata Motors finished 5.12% lower after it reported a 56% drop in its March-quarter net profit and scrapped its dividend payment for the first time since 2002.
© Copyright IBTimes 2023. All rights reserved.