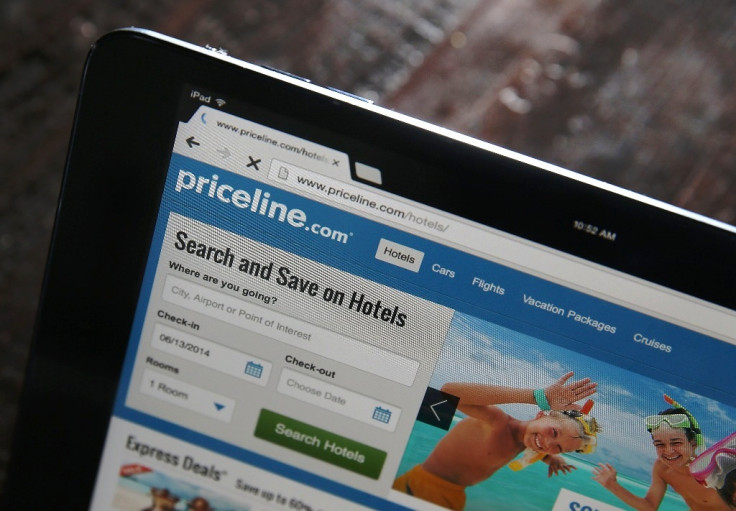 Priceline Group, the largest online travel agent in the US, has agreed to invest an additional $250m (£162m, €229m) in Ctrip.com International, China's biggest online travel firm, to tap the world's largest outbound-travel market.
The Nasdaq-listed companies promote hotel packages on each other's websites.
News of the investment has boosted Ctrip's shares, which were up 5.16% at 7.56am in pre-market New York trade. The stock has gained some 87% this year, valuing the firm at $12.02bn.
Priceline shares were down 0.02% at 7.28am in New York Trade. The stock has gained some 5% this year, valuing the firm at some $62.6bn.
Priceline said in a 26 May statement: "The investment will be made via a convertible bond and Ctrip has granted permission to The Priceline Group to increase its ownership in Ctrip through the acquisition of Ctrip's American depositary shares in the open market so that, when combined with the shares issuable upon conversion of the new bond and the $500m convertible bond issued to The Priceline Group in August 2014, The Priceline Group may hold up to 15% of Ctrip's outstanding shares."
Priceline Group CEO Darren Huston commented: "...We consider Ctrip a market leader in China and we're investing in a company and a team that we believe fits well with our long-term view of China as a market and the Chinese people as global travelers."
Last week, the Chinese firm announced the purchase of a 37.6% stake in rival eLong for about $400m from Expedia.
Priceline held about 5% of Ctrip as of 4 November 2014.
In August 2014, Priceline, the owner of travel websites Booking.com and Agoda, agreed to invest $500m in Ctrip.