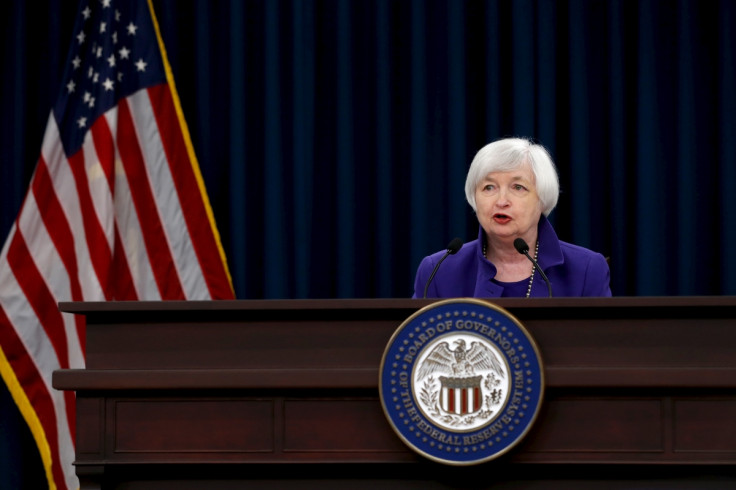 Most Asian stock market indices were trading lower on Thursday (2 February) following the US Federal Reserve keeping its interest rates steady. The Shanghai Composite was closed on account of a public holiday.
On Wednesday, the American central bank announced its latest policy statement after the conclusion of its two-day meeting. While it stuck to its mildly upbeat economic view, it gave no hint of increasing interest rates.
This prompted investors to continue to look for cues. While strong economic data from the US and elsewhere has underpinned risk assets, investors continue to be uncertain over the future direction of equity markets amid concerns over US President Donald Trump's policies.
"With many of his cabinet members still not approved, including (incoming Treasury Secretary Steven) Mnuchin, Trump's occasional remarks and tweets are the only guidance markets can get from the new US administration at the moment. For the time being, markets will continue to be driven by what Trump will say. It's Trump-on, Trump-off, rather than risk-on, risk-off," Shuji Shirota, head of macro strategy group at HSBC, was quoted as saying by Reuters.
The market mood is gloomy despite positive economic data from Australia and South Korea. While Australia saw a record monthly trade surplus in December, consumer prices in South Korea rose at the fastest pace since 2012.
The Australian Bureau of Statistics said its seasonally-adjusted trade surplus stood at $2.67bn (£2.11bn) in December, higher than analyst expectations, and amid surging commodity prices.
Meanwhile, in South Korea, data showed that consumer prices rose 2% in January, higher than a Reuters forecast of 0.4%, according to CNBC.
Indices in the region were trading as follows at 5.35am GMT:
| | | | | |
| --- | --- | --- | --- | --- |
| Country | Index | Price | Up/Down | %Change |
| Hong Kong | Hang Seng Index | 23,151.84 | Down | 0.71% |
| Japan | Nikkei 225 | 18,963.45 | Down | 0.96% |
| South Korea | KOSPI | 2,078.67 | Down | 0.09% |
| India | BSE | 28,159.63 | Up | 0.06% |
| Australia | S&P/ASX 200 | 5,645.40 | Down | 0.14% |
On 1 February, the FTSE 100 Index closed 0.12% higher at 7,107.65, while the S&P 500 index closed 0.03% higher at 2,279.55.
Among commodities, oil prices declined after data showed that US crude stockpiles had increased sharply. As of 12.28am EST, WTI crude oil was down 0.54% at $53.59 (£42.28) a barrel, while Brent crude was trading 0.44% lower at $56.55 a barrel.