Asian markets slide as Japan's central bank keeps monetary policy unchanged
The bearish trend in Asian markets was also attributed to US President Donald Trump's travel ban.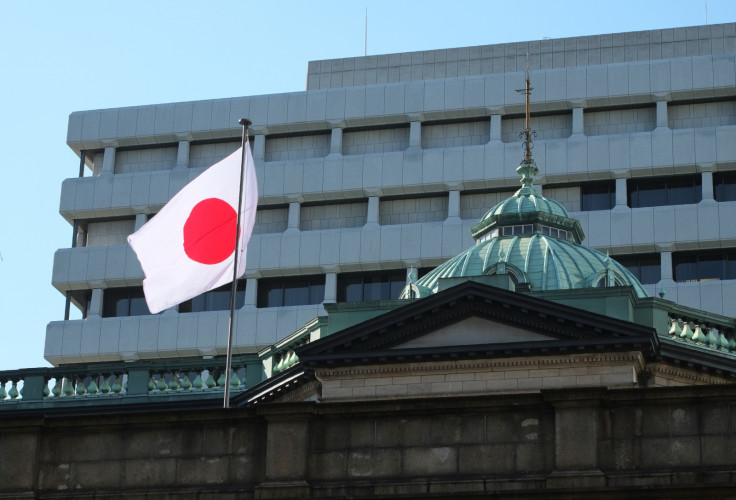 Asian stock markets were trading lower on Tuesday (31 January). Markets across China and Hong Kong are closed on account of public holidays. The bearish trend followed Japan's central bank announcing its latest policy statement that threw light on its monetary measures, GDP forecast and inflation expectations.
As expected, the Bank of Japan (BoJ) decided to keep its monetary policy unchanged. It forecast a GDP growth of 1.4% for the current fiscal year ending 31 March, up from the 1% forecast earlier in October. The BoJ expects inflation to rise to about 2% by fiscal 2018 in line with its previously-set target.
The BoJ statements led to the strengthening of the yen against the US dollar, negatively impacting export stocks which in turn cast a gloom over the entire market. A weaker dollar leads to a decline in the value of forex earned by exporters outside the country.
According to some analysts, the bearish trend in Asian markets was also due to US President Donald Trump's travel ban.
"Markets are struggling with the "Jekyll and Hyde" nature of US President Donald Trump...Put simply, markets cheered Trump's expansionist plans in November-December only to come face to face with his protectionist fangs in January," analysts at Singapore's DBS Bank were quoted as saying by CNBC.
Indices in the region were trading as follows at 5.13am GMT:
Country
Index
Price
Up/Down
%Change
Hong Kong
Hang Seng Index
Holiday
Japan
Nikkei 225
19,137.17
Down
1.17%
South Korea
KOSPI
2,074.42
Down
0.44%
India
BSE
27,714.71
Down
0.48%
Australia
S&P/ASX 200
5,620.90
Down
0.72%
On 30 January, the FTSE 100 Index closed 0.92% lower at 7,118.48, while the S&P 500 index closed 0.60% lower at 2,280.90.
Among commodities, oil prices were down amid news that there was a weekly increase in US drilling activity. As of 5.18am GMT, WTI crude oil was down 0.42% at $52.41 (£41.89) a barrel, while Brent crude was trading 0.24% lower at $55.10 a barrel.
© Copyright IBTimes 2023. All rights reserved.