Asian stocks outside Japan traded lower on 25 September as investors remained wary of China's economic slowdown and the prospect of an impending interest rate hike from the US Federal Reserve. Tokyo's Nikkei benchmark index rebounded by 0.8% to 17,708.94 points at mid-day after closing nearly 3% lower on 24 September.
Traders shrugged off official data showing the core consumer price index decline to 0.1% compared to a year ago in August, well short of the Bank of Japan's 2% inflation target. "CPI data continues to show a weak acceleration, which suggests that the Japanese central bank may need to do more," said Bernard Aw, market analyst at trading firm IG in Singapore.
"Admittedly, the weak global oil prices are dragging down consumer prices, which have been an issue with economies looking to boost inflation, including the European Union and the US," Aw added. Mainland China's Shanghai Composite index retreated 1.8% to 3,087.32 points, while in Hong Kong, the Hang Seng was down by 0.5% at 20,997.21 points.
Wall Street losses
US stocks closed lower overnight after Federal Reserve chairwoman Janet Yellen said the US economy remained on track for an interest rate hike before the end of the year. "Most [policymakers], including myself, currently anticipate... an initial increase in the federal funds rate later this year, followed by a gradual pace of tightening thereafter," she said in a speech delivered at the University of Massachusetts.
US interest rates have remained at near-zero levels since December 2008.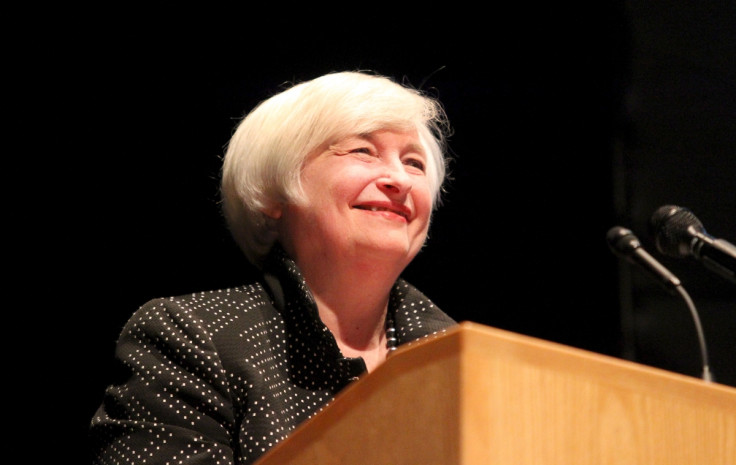 "There was a strong positive reaction to Janet Yellen's comments initially... but then markets had second thoughts," Shane Oliver, head of investment strategy at AMP Capital, told the Wall Street Journal.
"We're still seeing these ongoing outsized reactions to whatever the Fed says," Oliver stressed. Meanwhile, South Korean shares dipped into negative territory, with the Kospi benchmark index down by 0.4% at 1,938.81 points.
In Australia, the S&P/ASX 200 was flat at 5,074.10 points.