Asian stocks experienced mixed fortunes on 24 September following overnight losses on Wall Street, as trading resumed in Japan following a three-day public holiday. The benchmark Nikkei index slid 1.9% to 17,727.45 points at mid-day led by losses in the automotive sector.
Shares in Honda and Toyota were down 2% and 1% respectively, as investors reacted to German carmaker Volkswagen's diesel emissions scandal. The price of platinum, which is used as a pollution-reducing catalyst in diesel vehicles, recovered to $947.50 an ounce after falling to a six-year low of $924.50.
Risk sentiment in the region was also hurt by a private survey on Chinese manufacturing, which showed factory activity contracted at a steeper pace in September. Hong Kong's Hang Seng index fell 0.9% to 21,103.80, but the mainland's Shanghai Composite added 0.3% to 3,124.17 points.
Light trading in US
US stocks closed in negative territory overnight amid light trading during the Jewish holiday of Yom Kippur. "US markets have provided Asia with very little to work with, which is not surprising given the Yom Kippur holiday," said Chris Weston, market analyst at IG in Melbourne.
"Volumes through the S&P 500 were 26% below the 30-day average and as such, we can effectively write the session off," Weston added.
However, Markit said its flash manufacturing purchasing managers' index (PMI) for the US was unchanged at 53.0 in September, a 22-month low. Chris Williamson, chief economist at Markit, said: "Manufacturing remained stuck in crawler gear in September, fighting an uphill battle against the stronger dollar, slumping demand in many export markets and reduced capital spending, especially by the energy sector."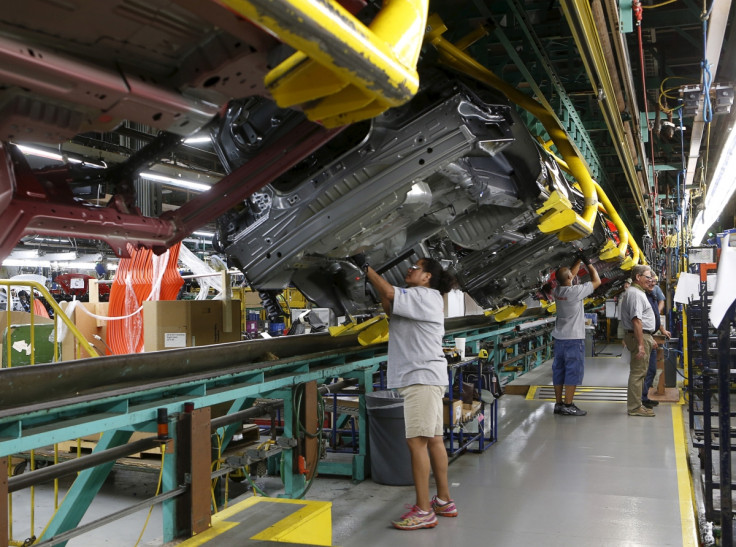 Australian shares jump
Australian shares bounced back, with the S&P/ASX 200 index rising by 1.1% to 5,053 points after closing at a two-year low on 23 September. "It is a sign of confidence," Julia Lee, equities analyst at Bell Direct told Reuters.
"We have strongly bounced back from 5,000 points which is a key psychological level. The market has been looking oversold so it's nice to be in the black." Elsewhere, South Korea's Kospi rose 0.2% to 1,948.31.