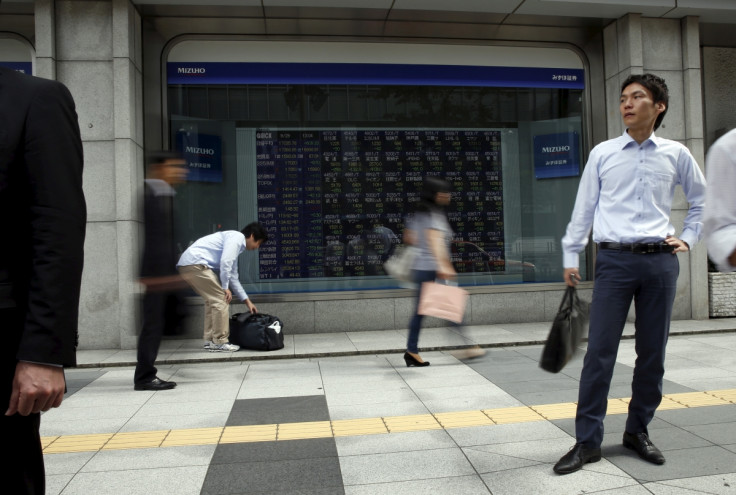 Stock markets across Asia were in the red on 2 November as investors fretted over the outcome of the US presidential election.
Risk sentiment was dampened by some polls putting Republican candidate Donald Trump ahead of Democratic rival Hillary Clinton for the first time in months.
Tokyo's Nikkei 225 benchmark index slid 1.8% to 17,123.23 points at mid-day.
"The common perception is a Trump presidency would be bad for stocks and the economy, albeit over the short-term at least," said Joshua Mahony, market analyst at IG in London.
"This may be the case, after all markets hate uncertainty. However, perhaps there is a lesson to be learnt from the UK Brexit experience."
Mahony added that a Trump victory could force the US Federal Reserve to postpone upping the interest rate to 2017.
"As such, there is a strong chance we could see a market rally irrespective of who is voted in, with the 'stability' that Clinton offers boosting market morale, while a Trump win drives a rally upon the realisation we will see rates lower for longer," he said.
"[Bank of England Governor] Mark Carney took steps to ease market fears after a sharp deterioration and we could see something similar if Trump enters office."
Rest of Asia
Mainland China's Shanghai Composite share average was down 0.5% to 3,107.23 points, while Hong Kong's Hang Seng benchmark retreated 1.3% to 22,837.88.
Trump has closed the gap on Clinton in opinion polls after the Federal Bureau of Investigation revealed that it was reviewing more emails as part of a probe into the latter's use of a private email server during her time as secretary of state.
Investors fear a Trump presidency would heighten uncertainty given his hard-line stance on issues such as trade and immigration.
In South Korea, the Kospi share average retreated 1.4% to 1,979.35 points, while Australia's S&P/ASX 200 benchmark fell 1.2% to 5,229.