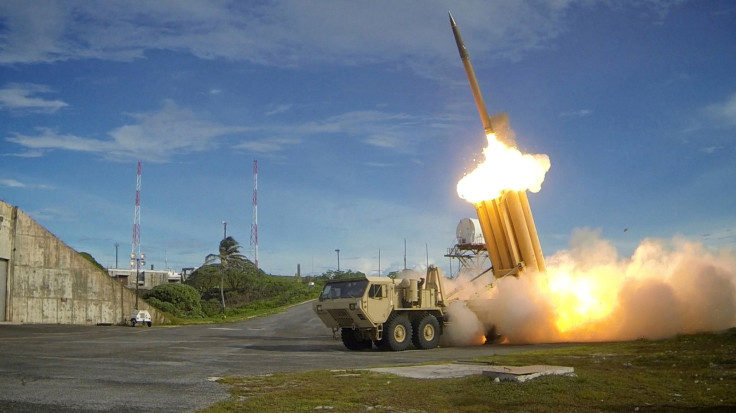 Most Asian stock market indices were trading lower on Wednesday (8 March), with the Shanghai Composite down 0.14% at 3,238.01 as of 5.56am GMT. The bearish trend was said to be amid rising geopolitical risks in the continent and increasing expectations of a US Fed rate hike next week.
On Wednesday (8 March), Chinese Foreign Minister Wang Yi urged North Korea to suspend its missile and nuclear activities in exchange for a halt to military exercises carried out by Washington and Seoul. This follows the US beginning the deployment of a sophisticated missile defence system in South Korea as a response to counter North Korea's latest missile test.
China opposed the arrival of military equipment of the Terminal High Altitude Area Defense (Thaad) in South Korea. It considered the same as a threat to itself despite the US saying that this was no threat, but a response to North Korea's recent aggression.
Meanwhile, the UN has also called for peace between Malaysia and North Korea after the former barred Malaysians from leaving the country in connection with the recent killing of Kim Jong-Nam, the former leader of North Korea at the Malaysian airport. As a counter, Malaysia too barred North Koreans from leaving its country.
These geopolitical tensions are said to have reduced investor's confidence in the region's equities.
The bearish trend also follows Wall Street ending lower on Tuesday. This was said to be amid the increased prospects of the US central bank implementing higher interest rates in its policy meeting next week. This too is said to have had a negative impact on investor confidence as such rates increase borrowing costs for companies which in turn affects its profits.
On the economic data front, China reported positive trade data. On Wednesday, the world's second biggest economy said its imports grew 44.7% year-on-year in February on a yuan-denominated basis while exports rose 4.2%, according to Reuters.
Meanwhile, Japan revised its fourth-quarter GDP to 1.2%. It said this was amid the fastest rate of capex growth seen in the country in about three years, according to CNBC. However these positive announcements had little effect on equities in the region.
Indices in the region were trading as follows at 6.21am GMT:
| | | | | |
| --- | --- | --- | --- | --- |
| Country | Index | Price | Up/Down | %Change |
| Hong Kong | Hang Seng Index | 23,742.27 | Up | 0.26% |
| Japan | Nikkei 225 | 19,254.03 | Down | 0.47% |
| South Korea | KOSPI | 2,095.58 | Up | 0.07% |
| India | BSE | 28,837.15 | Down | 0.56% |
| Australia | S&P/ASX 200 | 5,759.70 | Down | 0.03% |
On 7 March the FTSE 100 closed 0.15% lower at 7,338.99 while the S&P 500 index closed 0.29% lower at 2,368.39.
Among commodities, oil prices declined amid growing expectations that US crude inventories will continue to rise. As of 1.12am EST, WTI Crude Oil was down 0.64% at $52.80 (£43.27) a barrel, while Brent Crude was trading 0.52% lower at $55.63 a barrel.