The United States has begun deployment of a sophisticated missile defence system in South Korea in order to counter North Korea's increasing aggression in the region. Military equipment of the Terminal High Altitude Area Defense (Thaad) have already arrived in South Korea.
<source src="https://video.ibtimes.co.uk/transcoder/480p/95/jkorea-2-1468228080.mp4" type="video/mp4">
Parts of the advanced missile interceptor system were taken straight to the Osan Air Base in Pyeongtaek, located about 70km from the South Korean capital Seoul. The process of deployment began on Monday, 6 March — the same day North Korea fired off four ballistic missiles.
"US Pacific Command deployed the first elements of the Terminal High Altitude Area Defense (Thaad) system to the Republic of Korea, March 6, implementing the US-ROK [Republic of Korea] Alliances July 2016 decision to bring the defense capability to the peninsula," said the United State Pacific Command in a statement.
It added: "Continued provocative actions by North Korea, to include yesterday's launch of multiple missiles, only confirm the prudence of our alliance decision last year to deploy Thaad to South Korea." The positioning of the Thaad anti-missile system has been strongly opposed by China and Russia.
Meanwhile, US President Donald Trump has also held a telephonic conversation with South Korea's acting president and Prime Minister Hwang Kyo-ahn after Pyongyang's missile launch. The South Korean presidential office said Trump reiterated Washington's close cooperation with Seoul on the matter and promised "very dire consequences" for the North Korean regime.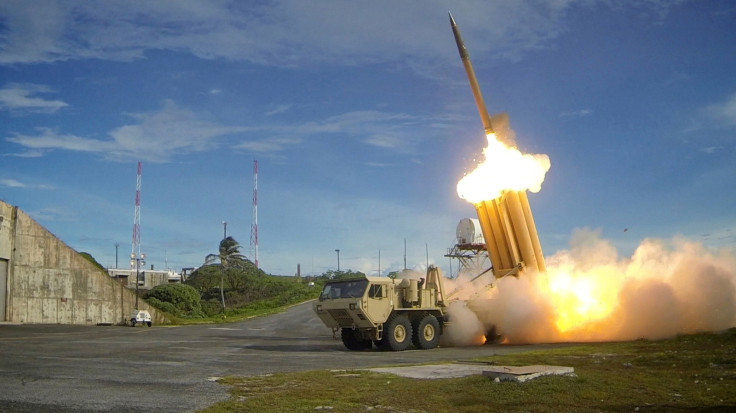 The White House said: "President Trump emphasised the United States' ironclad commitment to stand with Japan and South Korea in the face of the serious threat posed by North Korea. He emphasised that his administration is taking steps to further enhance our ability to deter and defend against North Korea's ballistic missiles using the full range of the United States military capabilities. President Trump agreed with Prime Minister Abe and acting President Hwang to continue close bilateral and trilateral cooperation to demonstrate to North Korea that there are very dire consequences for its provocative and threatening actions."