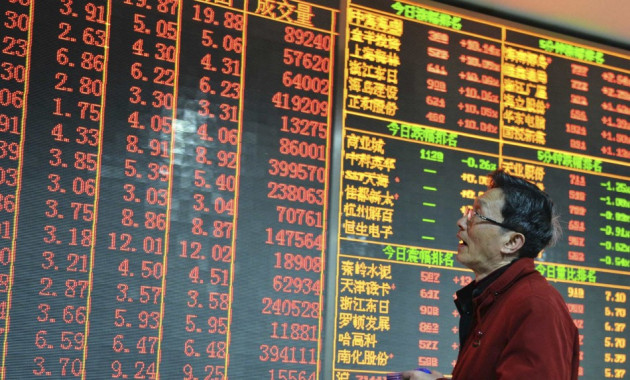 Asian markets traded lower in the morning as investors remained cautious ahead of the US earning season and the Yen snapped its recent weak run against the Dollar.
The Japanese benchmark Nikkei average slipped 0.72 percent or 76.64 points to 10522.37 while South Korea's KOSPI was down 0.32 percent or 6.34 points to 2004.91. Australia's S&P/ASX 200 eased 0.08 percent or 3.90 points to 4713.40.
In China, the Shanghai Composite Index dropped 0.83 percent or 19.08 points to 2266.29. Hong Kong's Hang Seng fell 0.54 percent or 125.51 points to 23204.24.
The US fourth quarter earnings season is set to kick off this week, with the aluminium manufacturer Alcoa starting the proceedings. Earnings concerns, along with the prospects of further political wrangling over debt ceiling and spending cuts had weighed the Wall Street down from its five-year peaks to close lower.
"While global economic data could be a cause for further optimism, the same can't be said for US debt talks which are likely to be a drag on market sentiment for the first quarter of the year," said Jason Hughes, Head of Premium Client Management at IG Markets in Singapore.
Japanese exporters slipped as the Yen showed recovery from its recent weak levels against the Dollar. The Japanese currency had slipped to multi-month lows on monetary easing hopes after pro-stimulus Liberal Democratic Party came to power in the recent elections.
Australian investor sentiments were dampened after official data released early in the day showed that Australian trade deficit increased by 8 percent in November, the most since March 2008. Exports picked up 1 percent but were offset by a 2 percent rise in imports.
Major Movers
Currency sensitive stocks dropped in Tokyo. Automobile firms Mazda was down 3.89 percent while Isuzu slipped 3.04 percent. Casio Computer and Fujitsu were down 3.24 and 2.56 percent.
Financial major Aozora Bank extended losses, trading 2.40 percent lower after reports suggested that Cerebrus Capital would sell majority of its stake in the firm.
Financial stocks traded lower in Hong Kong. Shares of China Life Insurance fell 2.76 percent while those of Ping An Life Insurance Group dropped 1.76 percent. Industrial and Commercial Bank of China was down 0.70 percent.
In Seoul, the heavyweight Samsung slipped 1.12 percent despite the company announcing that it was about to post record profits for the quarter ending December.