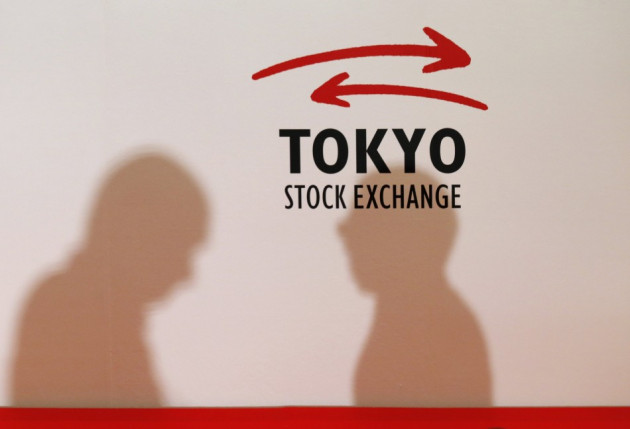 Asian markets picked up after a weak start in the morning as US earnings season kicked off on a cheerful note and the dollar firmed moderately against the yen.
The Japanese benchmark Nikkei average share index was up 0.49 percent or 51.84 points to 10559.90 while South Korea's KOSPI traded 0.09 percent or 1.71 points higher to 1999.65. Australia's S&P/ASX added 0.37 percent or 17.30 points to 4707.50.
Hong Kong's Hang Seng advanced 0.38 percent or 87.94 points to 23199.13, but mainland China's Shanghai Composite Index slipped 0.17 percent or 3.86 points to 2272.21.
Wall Street had closed lower as traders awaited the US earnings season, which began with Alcoa after market close. The Aluminium major reported gains in the fourth quarter that stood in line with market expectations and forecast higher global demand for the metal in 2013.
Alcoa's Australian tie-up Alumina added 3.57 percent in Sydney. Its Chinese competitor Aluminium Corp of China gained 1.59 percent in Hong Kong and 0.78 percent in Shanghai.
The final quarter US corporate earnings are widely expected to have improved from the third quarter, despite analysts cutting estimates from earlier. Traders will be keeping a close watch on earnings reports from other firms in the coming days.
The dollar made modest gains against the yen in the morning trade after weakening from multi-month highs in the previous session. Japan is set to announce its 2013 budget soon and the newly elected government is reported to be preparing a massive budget which will include extra spending worth 2 percent of the Gross Domestic Product (GDP).
The country's Prime Minister Shinzo Abe this week said that a flexible monetary policy was a main focus point of his economic strategy as the government looks to boost the country's lagging economy. Abe's bold pro-stimulus stand had weighed the yen lower against the greenback in recent weeks, prompting traders to buy up exporter stocks on earnings hopes.
Major Movers
Technology and Industrial firms traded higher in Tokyo. Shares of Sumitomo Heavy Industries were up 5.19 percent while those of Mitsubishi Heavy Industries added 4.99 percent. Technology firms TDK and Olympus were up 4.17 and 3.51 percent respectively.
Property stocks traded higher in Hong Kong. Wharf Holdings gained 1.70 percent, while China Overseas Land and Investment Company rose 1.80 percent.
Electronic majors Samsung and LG fell in Seoul, trading 0.47 and 2.42 percent lower.