Stock markets across Asia saw gains on 21 April as investors were buoyed by a rally in oil prices. The region's biggest stock index, the Nikkei 225, rose 2.8% to 17,307.38 points late in the session.
Shares in Mitsubishi Motors went untraded as sellers outnumbered buyers of the stock 10 to one in Tokyo. This was after the Japanese car company admitted to falsifying fuel economy tests on 600,000 of its vehicles sold domestically. The price of a Mitsubishi Motors share was set at ¥583 (£3.74; $5.34) on 21 April, 20% lower than the previous day's close.
Investor sentiment in Asia was boosted by oil prices surprisingly holding near five-month highs on 20 April amid hopes that oil producers will soon agree to slash output and ease a supply glut. Both the Dow Jones and the Nasdaq stock indices closed 0.2% higher on Wall Street overnight.
Commodity rally
"The energy and materials sectors were the strongest performers in most markets in the overnight session," said Angus Nicholson, market analyst at trading firm IG in Melbourne.
"While the S&P 500 only added 0.1% overnight, the total return measure of the index broke to its highest level ever. With the current momentum, it is really only a matter of time before the nominal index follows it higher as well."
Shares in China were flat, with the benchmark Shanghai Composite Index up by 0.1% at 2,975.12 points, while Hong Kong's Hang Seng was up 1.7% at 21,603.40.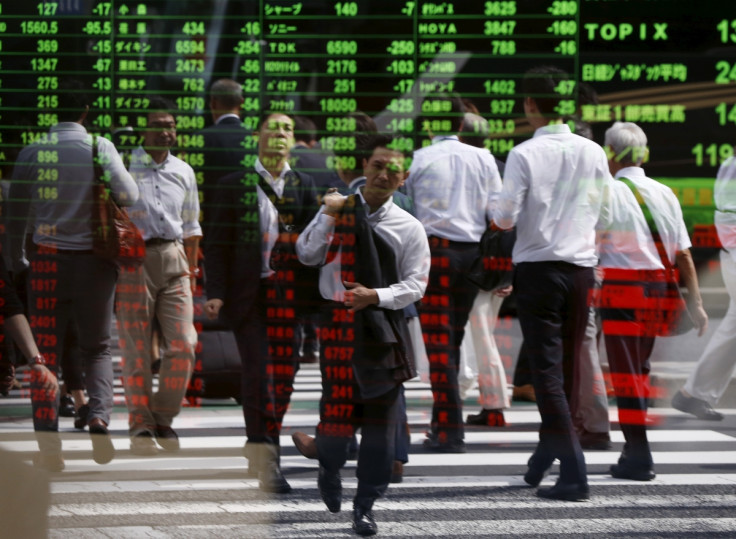 In Seoul, the Kospi index advanced 0.8% to 2,022.10 points.
Elsewhere, Mitsubishi Motors Australia (MMAL) denied that any of its cars were involved in the fuel economy-rigging scandal. It said in a statement that it had been "informed of a certification process issue affecting four mini-car models manufactured by Mitsubishi Motors for the Japanese domestic market".
"MMAL wishes to clarify that none of these mini-car models are sold in the Australian market," it added.
The S&P/ASX 200 advanced 1.1% to 5,272.70 points, boosted by gains in the mining and banking sectors.