Yum Brands, the parent company behind fast-food chains KFC, Pizza Hut and Taco Bell, has reported a surprise 8% rise in first-quarter net operating profit. One-time gains in the quarter from a Chinese New Year chicken bucket promotion helped boost sales in China and bring in profits of $391m (£273m; €346m) in the January to March period.
Adjusted earnings per share came in at 95 cents, beating analyst forecasts for earnings per share of 83 cents. Sales at restaurants that have been open for at least a year in China — the company's biggest profit-driving region — were up 6% from the same period a year ago, helped by a 12% sales jump at KFC China.
Yum chief executive Greg Creed said 2016 was a "transformational year" for the company and announced that the China division would split into a separate business by the end of the year.
The firm also upped its core operating profit growth forecast for the year to 12% from 10%. Yum shares jumped nearly 4% in after-hours trading in New York following the earnings release.
Global sales up
Worldwide same-store sales were up 2% in the quarter, with sales at KFC and Pizza Hut up 1% and 3% respectively. Same-store sales at the US Pizza Hut division were up 5%.
"KFC China had an outstanding Chinese New Year bucket promotion," Creed said in a statement. "While it's early in the year and there may be bumps in the road, we're confident in raising core operating profit growth guidance to 12% from 10% previously.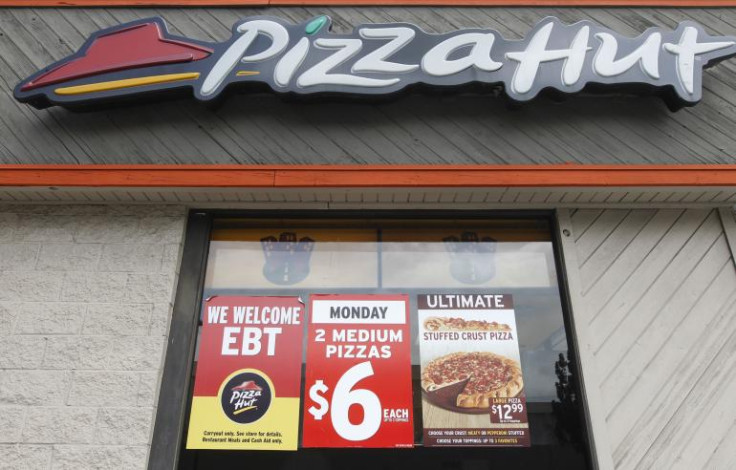 "This is a transformational year for our company as we remain on track to finalise the separation of our China business by year end. We look forward to establishing two powerful, independent, focused growth companies dedicated to building on our brand strengths and rewarding our shareholders."
Yum opened 68 new restaurants in China during the quarter, bringing the total number of its outlets in the country to nearly 7,000. It is the largest western restaurant brand in China and plans to spin-off the division into a separate publicly-traded company by year end to modernise services and streamline operations in other markets.