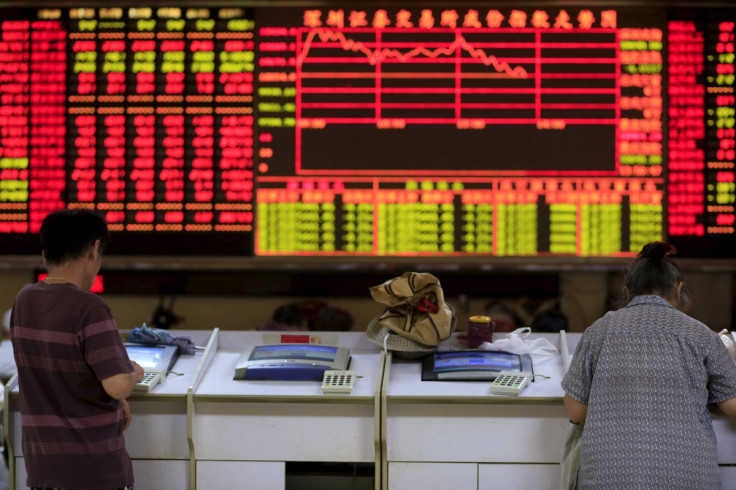 All Asian markets were in the green following a positive Wall Street close overnight, as investors seemed to under weigh the outcome of last week's Paris attacks on the global economy. While, the Dow closed higher by 1.4%, the S&P 500 gained 1.5% on 16 November.
Kathy Lien, managing director of FX Strategy for BK Asset Management, in the back drop of the Paris attacks said, that it was refreshing to see that the incident did not terrorise the financial markets.
Australia's S&P/ASX 200 was up 2.29% at 5,118.20, while Japan's Nikkei 225 traded higher by 1.22% at 19,630.63. The Shanghai Composite Index was up 0.14% at 3,612.11. South Korea's Kospi was at 1963.58, up 1.06%, and Hong Kong's Hang Seng gained 1.55% at 22,351.60. India's BSE was trading at 25,778.19, up 0.07%.
MSCI's broadest index of Asia-Pacific shares outside Japan increased by 1.7%. It bounced back from the six-week low it struck on 16 November. Meanwhile, Hikaru Sato, senior technical analyst at Daiwa Securities in Tokyo said, "Investors think that the attacks in Paris would have little impact on the global economy in the long-term."
He added that the markets could get affected in the future depending on new developments, but currently the market consensus is that the Paris incident has a limited impact on the stock markets.
However, factors such as the China slowdown and the increased probability of a Fed rate hike in December, continue to be concerns for investors, going forward.
In commodities, oil was negatively impacted in recent times by declining demand in China and Russia's record production leading to an overall dip in prices. However, on 17 November, prices seemed to be flat as WTI Crude oil was trading at 41.72 a barrel, down 0.05%, while Brent was up 0.16% at $44.63 a barrel.